Jimmy Carter criticizes President Trump in an interview said, he thought the commander in chief was a "disaster in the human rights and equal cares about people and the treatment of people."
(AP)
Former President Jimmy Carter, President Trump, calling the current commander interview-in-chief of a "disaster" on the issue of human rights in a Washington Post.
"I think he is a disaster," Carter, 93,. "Human rights and gender takes care of the people and the treatment of people."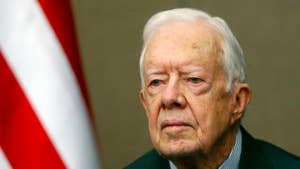 Video
Jimmy Carter attended an autograph session for his new book
His wife, former first lady Rosalynn Carter, adding that Trump is true that "hurt anything."
"The worst part is that he's telling the truth, and I just hurt everything," she said.
TRUMP RIPS COHEN TO 'TILT' PRAISES MANAFORT IN AN EXCLUSIVE INTERVIEW WITH FNC
Carter told the newspaper Aug. 17, that he "always told the truth" when he was President. He said that he was taught by his father and during his studies at the U.S. Naval Academy, the "truthfulness."
"I think it was an attitude of ignorance of the truth of President Trump," he said.
Carter had previously remained quiet on trump, but praised him recently for his efforts with North Korea and a peace Treaty.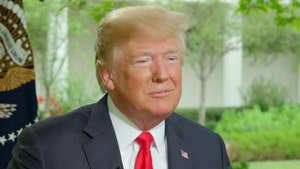 Video
Trump: If I do something good-it is not reported
"If President Trump succeeds, a peace Treaty, acceptable to both sides with North Korea, I that he should certainly be considered for the Nobel peace prize," the former President said, Politically in may.
He has, however, Trump the question of ' s character in the same interview.
"I think the President should tell the truth. I think the President should be for peace. I think the President should treat all the same. So, equality and peace, and the truth, and I would say that basic justice are some of the moral values that I think every person should have," Carter said.
CHICAGO MAYOR FIRES BACK AT TRUMP, THE PRESIDENT OF THE CITY'S CRIME RATE POPS, 'SANCTUARY' STATUS
Carter closed his remarks on the policy in the interview after the discussion of the Supreme court's citizens United decision, saying it "changed our political system from a democracy to an oligarchy. Money is now stand out. I mean, it's just gone to hell."
However, he said he did not believe that the Americans would "return to what is right and what is wrong and what is decent and what is indecent, and what is true and what is lie."
But, he added, "I doubt if it will happen in my life."
The interview was followed by Carter and his wife, who live a modest life in the Plains, Ga., where the former commander-born in-chief and grew up. After his presidency, he wrote books about his faith and his career before the Start of the Carter Center. Carter "cost the US taxpayer less than any of the other ex-presidents" in relation to allowances and office staff, the General Services Administration reported.
Kathleen Joyce is a breaking/trending news producer for FoxNews.com. You can follow her at @Kathleen_Joyce8 on Twitter.