Jessica Chastain explained why she "bothered" by the nudity used in the American cinema.
(Reuters)
Jessica Chastain said that she has no issues with on-screen nudity, but it is "harassed" by the way it is used in Hollywood.
Chastain opened up to Vulture on Wednesday about her thoughts on how the nudity is used in European cinema compared to American movies. The 41-year-old actress said that she has feels uncomfortable if he is not the person's decision to be naked on the screen.
"I have no problems with nudity, especially in a lot of European cinema that I adore, but I find that in the American cinema, the idea of nudity has always bothered me," Chastain told Vulture.
"I realized why: For me, I am uncomfortable with nudity as it feels like it's not the person's decision to be naked, if it is something that is up to them. In a way, I see that as a victimization," she added. "It trains the audience to make use of someone in their body should be normal for nudity, as I think the opposite."
Chastain said it is exciting when people "totally in control of their decisions."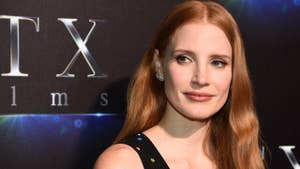 Video
Jessica Chastain: 'Warned from the beginning' about Weinstein
"I love the human form — male nudity, female nudity, I know all about it. I had to go to the place where, for me, it was my decision," she said.
Chastain's comments come just before the release of "Wild Salomé," a behind-the-scenes documentary about Al Pacino's 2006 production of "Salome."
The actress said that she was never asked to do the nude dance scene in the film, but ultimately decided that it was important for the character.
"The more I researched and read about the other versions of the game, I learned a lot about how outrageous it was, I read about Sarah Bernhardt, and I read a book with the title 'Sisters of Salome', who spoke about what it meant to dance nude," the actress said.
"I realized that there was in that to use it, so learning that stuff actually gave me the feeling that it was important for the character that there was nudity."
Katherine Lam is a breaking and trending news digital producer for Fox News. Follow her on Twitter via @bykatherinelam