Israeli ex-president Shimon Peres buried in Jerusalem
Shimon Peres is Friday buried in Jerusalem. After a funeral service with three thousand invitees, the body of the former Israeli president to be buried at the national cemetery on the Herzlberg.
The Nobel-vredesprijswinnaar died Wednesday at age 93 at the consequences of a heavy brain haemorrhage, two weeks earlier.
The coffin with his remains was by a military honor guard of the parliament act. The American president Obama called for in his sermon on the peace-building efforts of Peres to continue. "The responsibility lies in the hands of the next generation of Israel," he said.
At the funeral was also the Palestinian president Mahmoud Abbas. The Israeli prime minister Benjamin Netanyahu greeted Abbas at his arrival and shook hands with him, reported the newspaper Haaretz. Obama mentions the presence of Abbas "a reminder of unfinished business of peace".
Netanyahu and Abbas, which in the past few years, but not with each other at the table, had each other shortly before the ceremony, spoken to and shaken the hand.
View images of the funeral:
Many (old)-world leaders at the funeral of former president of Israel Peres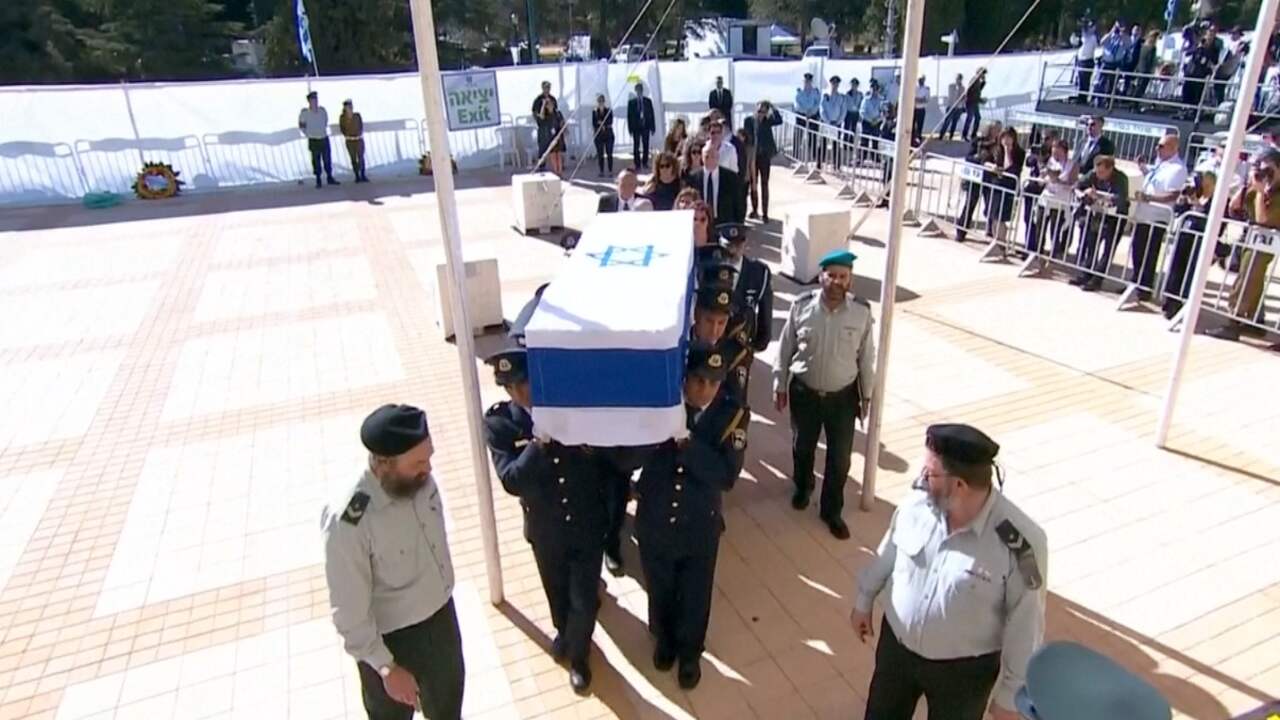 Safety
The ceremonies were strict security measures surrounded. More than eight thousand policemen were on the streets, and streets in the old city of Jerusalem were closed. More than seventy countries were represented; on behalf of the Dutch government was the minister-president Mark Rutte were present. Also former president Bill Clinton was to Israel travel.
Peres has his dream of peace is not fulfilled, Obama said. Peres had understood correctly: "The Jews are not destined to have a nation to rule", said the American president.
At the same time, it he criticized the fact that too many Arabs from childhood hatred of Israel is taught. Clinton said Peres by his critics, often as "naive, overly optimistic dreamer" was portrayed. "They had the only error with the naive part."
​
Funeral Shimon Peres in Jerusalem
In Jerusalem Friday, the uitvaartplechtigheden for the former Israeli president Shimon Peres began.
© ANP
The coffin with his remains by a military honor guard of the parliament carried to the national cemetery on the Herzlberg in Jerusalem.
© ANP
For the uitvaartplechtigheid is, among others, U.s. president Barack Obama.
© ANP
Also former president Bill Clinton has been to Israel and traveled.
© ANP
Peres died Wednesday at age 93 at the consequences of a severe brain hemorrhage two weeks earlier.
© AFP
The Israeli writer Amos Oz gives a speech during the ceremony.
© AFP
Even Bill Clinton loves a eulogy during the maximum security service.
© AFP
The Palestinian president Mahmoud Abbas (center) sitting next to the president of the European Council Donald Tusk (left).
© AFP
President Obama stands alongside Israeli prime minister Benjamin Netanyahu.
© AFP
Also the Canadian prime minister Justin Trudeau (left), Mexican president Enrique Peña Nieto (second from left) and Spanish King Felipe VI (right) are present.
© AFP
Share this photo via:
Back to slideshow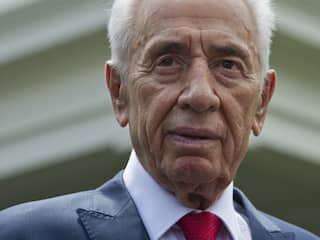 See also:
Profile: Shimon Peres is of great importance for Israeli politics