iPhone 8 will get a 3D scanner for facial recognition'
Photo: AFP
The iPhone 8 will receive a special 3D-scanner with the front camera of the smartphone. This can be used to oogiris and the face of the user to analyze.
That reports market analyst Ming-chi Kuo, according to 9to5Mac. Kuo obtained in the past, more information about unannounced iPhones.
  
The scanner can be the face of the user to analyze, while the smartphone is being held. According to Kuo will gezichtsinformatie be used, for example, the user in iPhone games is to stop, which will also be shown, for example, augmented reality.
The sensor would also be used for iris scans or 3D selfies with the front camera to take.
Said Kuo already that Apple may not be able to use the finger print scanner in the iPhone 8, because the smartphone virtual keys instead of a home button. There would then use must be made of new biometric systems to unlock the phone.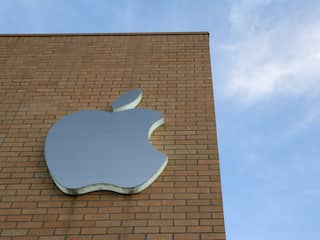 See also:
iPhone 8: All the rumors about the new iPhone in a row