iPhone 8 gets larger screen than the iPhone 7 Plus"
Photo: AFP
A render based on leaked information shows the likely design of the new iPhone 8. The screen of the new smartphone should be bigger than the iPhone 7 Plus.
The image is created by iDrop News. In the composition of the 3D render are the dimensions leaked by factory workers.
The screen of the iPhone 8 would be almost the whole unit cover. Only at the top would have a small strip present with the speaker, camera and sensors.
In terms of format, would the phone between the iPhone 7 and iPhone 7 Plus. The screen must, however, be greater than that of the iPhone 7 Plus.
From left to right: iPhone 7, iPhone 8, iPhone 7 Plus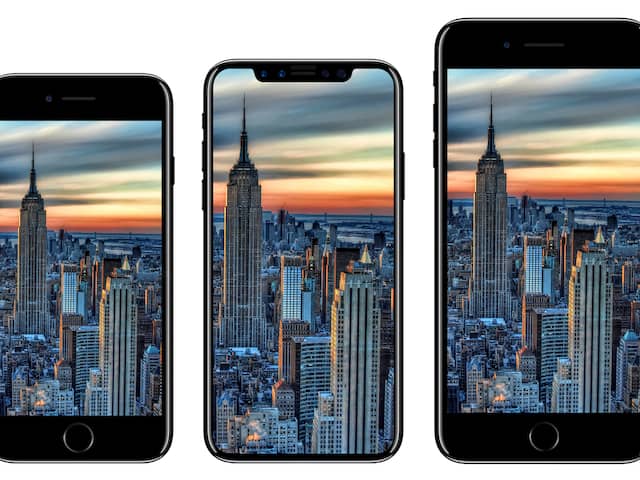 A finger print scanner is on the image not to be seen. According to rumors it is screen processed. A second possibility is that these on the back of the device is placed, just as with Android devices.
According to rumors, Apple has this year three new iPhones on the schedule: the iPhone 7S, 7S Plus and the iPhone 8. It would be the 7S models a more traditional design, whereas the 8 focuses on greater innovation, such as a completely opaque screen.