iPhone 7 is less often sold than predecessor'
Photo: Bloomberg
The iPhone 7 will less often be sold than its predecessor, the iPhone 6S. Market researcher KGI expected that the device in a total of 70 to 75 million will be sold.
This allows KGI to his estimate up, but the total number is still lower than the sales figures of the 6S, reports Apple Insider.
According to KGI analyst Ming-chi Kuo gets the iPhone 7 a helping hand in the back by the recall of Samsung's new phone, the Note 7. Also would the camera of the new iPhone positively received.
Although many variants of the iPhone 7 difficult available in the store, according to Kuo not necessarily create a greater demand for the new device. According to him, Apple has intentionally less dark variants, because there is less profit margin on those devices. Also is the iPhone this year in more countries released at the same time.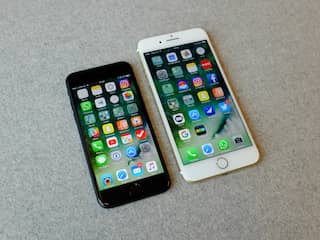 See also:
Review: iPhone 7 Plus with duocamera and without headphones port