Intermediate Serious Request after four days on more than 3 million
After four days, a total of 3.073.610 euro picked up during Serious Request, made 3FM Wednesday known. The proceeds must be prevented that children in vulnerable countries to the effects of pneumonia death.
Last year was the counter after four days on 4.592.880 euro.
An action is commenced by the six-year-old terminally ill Tijn in the Glass House in Breda on Wednesday also over 275,000 euros raised. Tijn has a year to live and had his parents decided to turn in for the annual fundraising campaign.
The boy suffers from hersenstamkanker (DIPG), a rare disease that each year fifteen to twenty children is established. Healing is excluded.
Who money donate could his or her nails, make painting by Tijn under the motto coat. He did it Wednesday through a hole in the glass of the Glass House. The enthusiasm to participate was huge.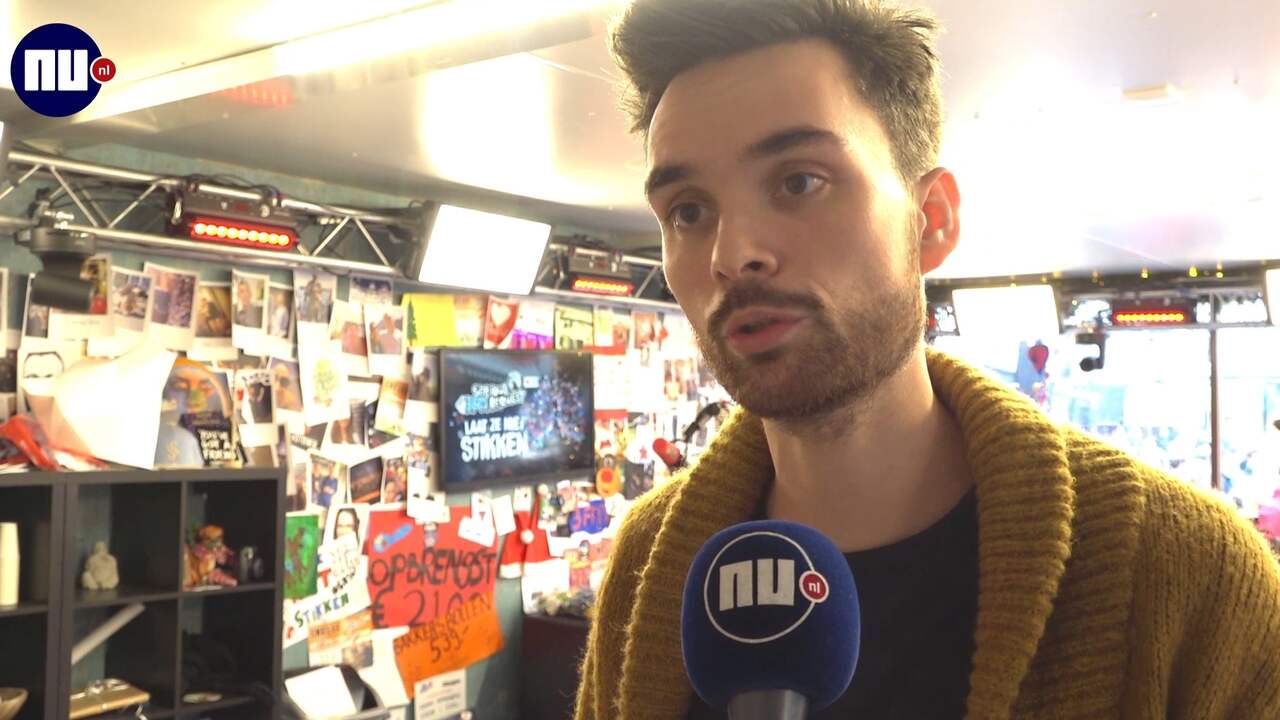 House of glass can according to Domien Verschuuren for many more years
Politicians
Also a lot of famous Dutch people left their nails for the action. So were politicians such as Geert Wilders (PVV), Bert Koenders (minister Foreign Affairs), Jesse Klaver (GroenLinks), Marianne Thieme (y for the Animals), Tunahan Kuzu (THINK) and Kees Verhoeven (D66) with lacquered nails in The Hague.
Thursday came Tijn again to the Glass House and received the chain of office for the put of mayor Paul Depla of Breda. Who appointed him for a day boss of the city.
Last year
3FM Serious Request started Sunday night when the dj's Frank van der Lende and Domien Verschuuren were locked up in the Glass House. It is the first time that not three but two dj's six days of non-stop radio and tv without eating.