The problems affected cruise ship, the Viking Sky's Sunday afternoon with the help of tugboats arrived in the port of the Norwegian Molde.
At the time that the ship to shore came, were approximately 870 people on board the ship. The other five hundred people on board were evacuated with helicopters.
Earlier on Sunday, the evacuation of the cruise ship shut down, because the situation for passengers on board at that time was safe. The crew of the ship knew three of the four engines to restart, so the ship could sail. Tugs helped the ship the last 80 kilometres in the direction of the port of Molde.
The authorities began Saturday the people of the ship to pick up and went there at night. The Viking Sky suffered during stormy weather with engine problems.
Seventeen people are due to their injuries transferred to hospitals.
59
In need hit cruise ship arrives in port Molde
"Never something scary seen'
Dramatic images showed that furniture and plants on the floor of the leaning ship attack. Also were parts of the ceiling down.
Passengers were doodsangsten. "I've never seen something frightening is seen," said passenger Janet Jacob after her rescue against television station NRK. "The helicopter ride was scary. The wind was like a tornado."
"We were just sitting down for breakfast when everything started to shake," said American crewman John Curry according to Norwegian media. "It was a chaos."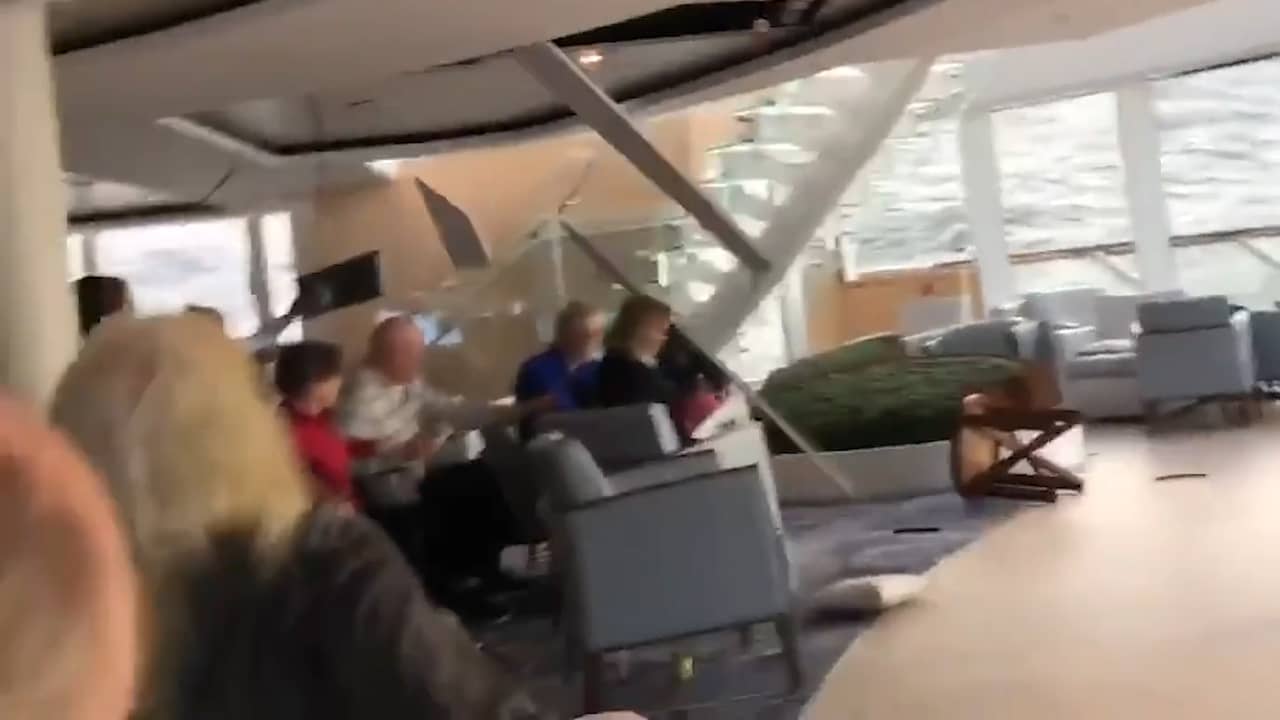 80
Passengers slide across the deck of the stranded ship in Norway