Hundreds of delayed vacationers Madeira's home again
The hundreds of Dutch people who are forced to days longer than planned on Madeira were because their flights were cancelled, are back in their own country. A plane of tour operator Corendon landed Thursday morning early at Schiphol airport.
TUI brought all previously stranded holidaymakers back home. They were Tuesday by ferry to the neighboring island of Porto Santo and flew from there to the Netherlands. Added together was definitely 330 people.
Airlines were last weekend forced dozens of flights to cancel due to poor weather conditions on the Portuguese island in the Atlantic Ocean.
There were also people who therefore understand not their holiday mood were able to achieve. So you made a plane with Dutch people that had already departed Sunday turned back again, because countries are not in sat.
Several travellers complained about a lack of information, and hotel rooms.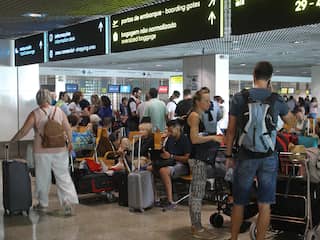 See also:
Thousands of holidaymakers stranded in Madeira