Football
Hull City midfielder Mason had surgery on fractured skull
Midfielder Ryan Mason of Hull City on Sunday in the St Mary's Hospital in London operated on, after he earlier that day of a fractured skull sustained in the duel with Chelsea.
Mason popped during the first half hard with his head against the head of the Chelsea defender Gary Cahill. The 25-year-old Englishman was then minutes be dealt with on the field. He was a stretcher carried away and got a oxygen mask on.
The state of Mason is currently stable, says Hull City on the website of the club. As expected, he should have a few days stay in the hospital. The club thanks everyone who has been involved in the "good and fast care" of Mason.
Cahill the game could just continue and certain in the lead with a header in the final standings at 2-0. Diego Costa had already in the stoppage time of the first half for the first goal taken care of.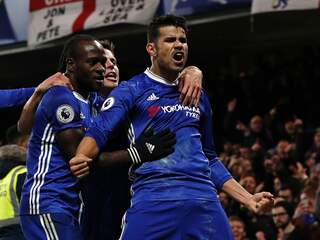 See also:
Thuiszege Chelsea at Hull, Arsenal with ten past Burnley