Cody Fern speaks at the Hollywood Foreign Press Association Grants Banquet at The Beverly Hilton hotel on Thursday, Aug. 9, 2018, in Beverly Hills, California.
(Invision)
LOS ANGELES – The sixth season of "House of Cards" will the show is over, and Cody Fern, who joined the show for the final episodes, said that the atmosphere on the set was determined as the cast filmed after the ousting of Kevin Spacey, in the midst of accusations of sexual abuse.
"We are done with filming and it's all packed. The dynamics on the set was very special," series newcomer "American Horror Story" actor Sail, 30, told Fox News at the Hollywood Foreign Press Association Grants Banquet in Beverly Hills, California.
"I mean, it was a group of artists banning together to do something really important, and it was an incredibly welcoming environment. Everyone was putting their head down and do the work. So, we had a special time and I can't wait for the fans to see it."
The fate of the political thriller was unknown after the "House of Cards" axed Spacey, when several men accused him of sexual abuse. Actor Anthony Rapp first spoke in October 2017, and claimed Spacey a sexual advances to him when he was 14, back in 1986. Spacey apologized and said that he did not recall the meeting.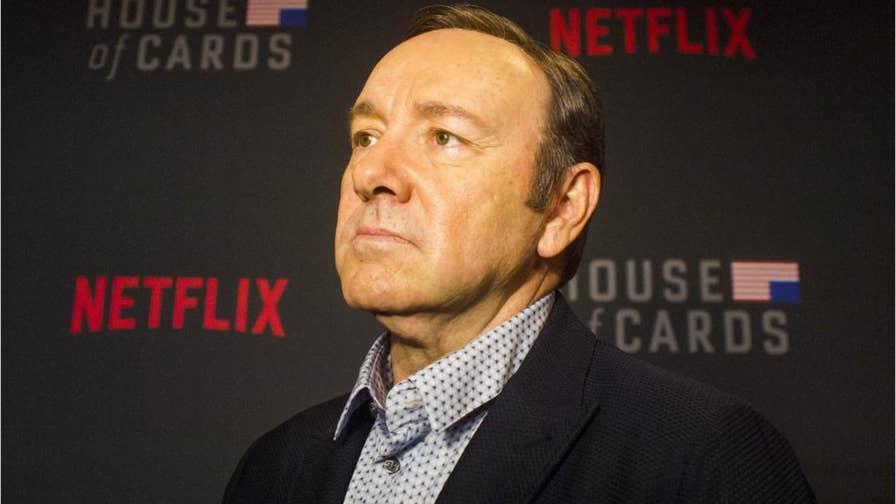 After some uncertainty, Netflix has announced co-star Robin Wright would star in the sixth and final season.
"We have great showrunners, Frank [Pugliese], and Melissa [Gibson], and they killed themselves to think about the whole show," actress Patricia Clarkson said "The interview" in July. "It's only eight episodes… I think it's going to be a beautiful, beautiful new season, and I'm grateful for that."
Netflix Vice President of Original Series Cindy Holland has said that the series is ending on a high note.
"I have no date to announce for you today," she told journalists last month at the Television Critics Association Summer Press Tour. "We are really proud of the show, and it is a fitting end."