Hollande promises to residents refugee camp Calais solution to visit
Photo: AFP
The French president François Hollande has Monday Calais visited for consultations on the refugee camp there. Hollande promised the "weary inhabitants," that "a solution is at hand", reports the local press.
The camp would be "permanently" disappear.
Many of the inhabitants of Calais went last month to the streets of dissatisfaction with the inconvenience that the thousands of migrants would cause that in Calais a chance on a crossing to Great Britain to wait and see.
Hollande spoke in Calais with directors, police officers, entrepreneurs and civil society representatives, but did not go to the provisional refugee camp known as 'the jungle' itself. He cried during the visit, the British "to take responsibility and France to help".
Video: Hollande promises to residents refugee camp Calais solution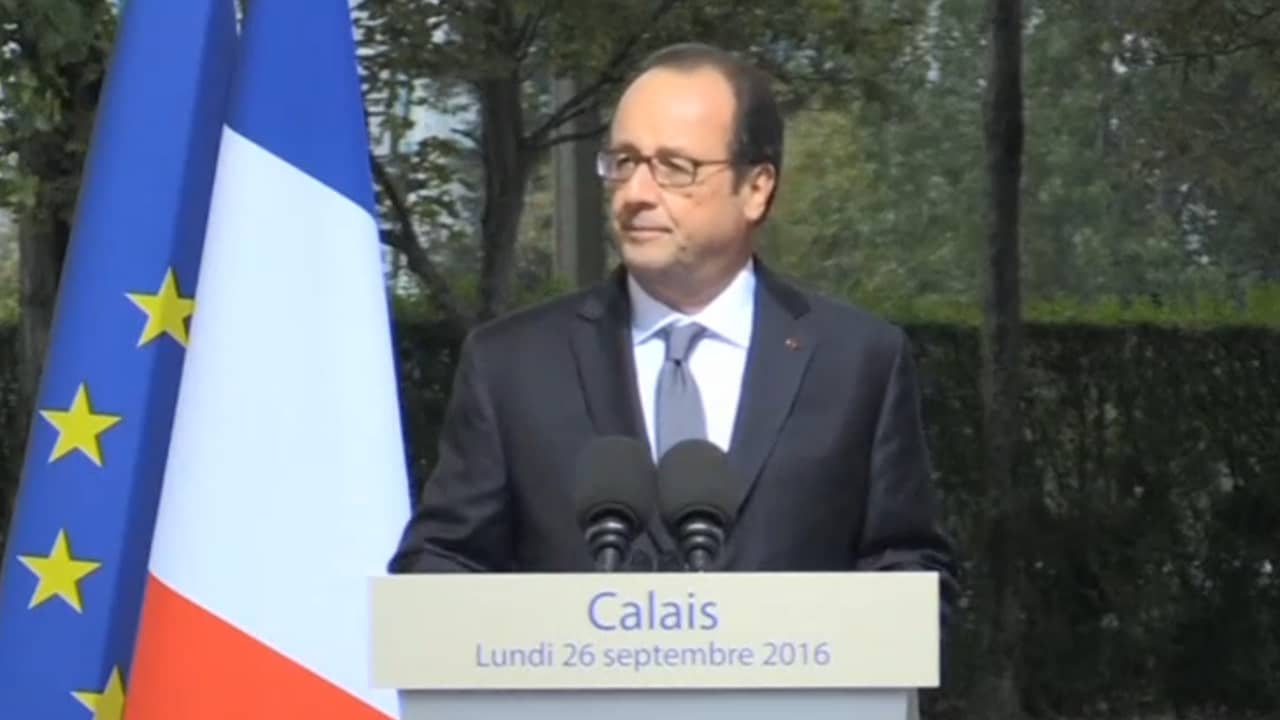 Dismantle
The president promised recently the camp to completely dismantle. He wants the residents to distribute it to shelters throughout the country. That would be for the winter incident should happen.
The jungle in Calais would be around eight thousand migrants count. In their attempts to board trucks or ships on the way to the other side of the Channel to get to the hotel and in the mutual quarrels fell in recent years at least twelve dead.
Hollande did not rule on the local plan a wall to be build along the highway for migrants to fend off.