Hockey players against Belgium, Spain and Argentina at final World League
Photo: ProShots
The Dutch hockey players open at the beginning of december the final round of the World League (WL) in India against Spain. Argentina and Belgium are the other opponents in the group stage.
The international hockey federation FIH has the draw and the match schedule for the WL announced Thursday
The opening match of Orange against the Spaniards on december 2 in Bhubaneswar. The European champion plays then against olympic champion Argentina (3 december) and Belgium (5 december).
In the other pool play world champion and defending champions Australia, England, India and Germany against each other. The eight participating countries are already sure of participation in the quarter-finals. The group stage is only for the format of the semi finals of interest.
The netherlands insured person at the end of June from participating in the finals of the Hockey World League. Orange won the halvefinaleronde in London, thanks to an impressive victory against Argentina in the final battle (6-1).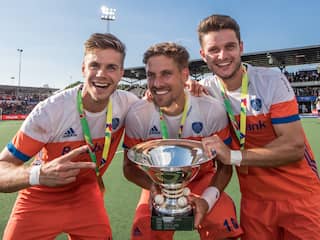 See also:
Field hockey European champion after making a comeback against Belgium