Students at a California high school are planning a pro-life walkout after their teacher was punished for questioning the direction of protest.
(AP Photo/Manuel Balce Ceneta, File)
California students put their school administration of the test, by organising an anti-abortion protest inspired by their teacher gets punished for her comments at the recent national student walkout for gun control.
The students are organizing around the hashtag: #LIFE.
Working with @bgillie13 to my school and more schools involved in this #LIFE National School Walkout. Talk with the administration at your school and use this poster if you want to raise awareness! Walkout is April 11, at 10 HOURS, 17 minutes. pic.twitter.com/cOT1kq1OwN
— Brandon (@dorcusmafia) March 23, 2018
Pro-life walkout organizer, Rocklin High School student Brandon Gillespie, told the local CBS affiliate that he wants to "honor all the lives of the millions of aborted babies each year" with the protest.
Gillespie says that he was inspired by the history teacher Julianne Benzel, who was placed on administrative leave when she asked students to consider whether there was a double standard about the protests on the school grounds between gun control and abortion.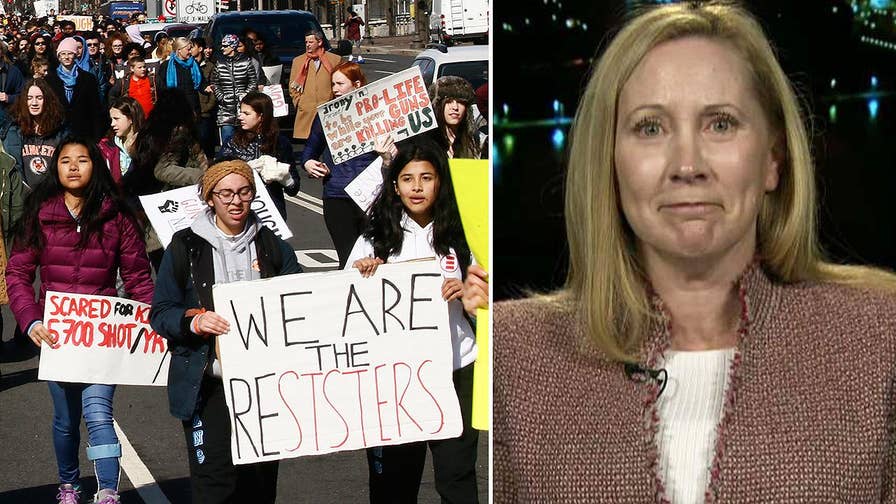 HIGH SCHOOL TEACHER PLACED ON LEAVE AFTER THE QUESTION OF THE SCHOOL'S STANCE ON ANTI-ABORTION WALKOUT
"If schools, not only our school and our administration, but in the entire country are going to with a group of pupils during the lesson and walk out to protest one issue, would they still give the same service for another group of students who wanted to protest…abortion?" Benzel told "Fox & Friends."
Students in Rocklin will find out a little more than two weeks from now.
Gillespie announced that the pro-life walkout is set for Wednesday, April 11, at 10 pm EST. Just like the National School Walkout Day, they are planning to run away for 17 minutes.
I've also officially announced that the pro-life walkout that I organize. It will take place on Wednesday, April 11th at 10:00. The walkout lasts 17 minutes. We encourage students across the country to take part in a stand for #life
— Brandon Gillespie (@bgillie13) March 22, 2018
"We encourage students across the country to take part in a stand for #life," Gillespie tweeted Thursday morning.
But not every student is on board for the alternative walkout.
"Abortion is not really something that has to do with school or students," said the student newspaper editor Naeirika Neev. "They have their First Amendment, they can go protest about that at any time, anywhere."
Gillespie says that is the point.
"I would like to see if there really is a double standard and what will come," he said.
The school district, said the client plans to meet with Gillespie on Friday to discuss the planned protest.
The Associated Press contributed to this report.
Caleb Parke is an associate editor for FoxNews.com. You can follow him on Twitter @calebparke