Health highlights dangers to sit still
"Exercise is good, more exercise is better." That is the short summary of the new Beweegrichtlijnen that the Health council has drawn up.
For the first time, warns the council, which advises the government, even against the consequences of a lot of sitting still. There is increasing scientific evidence that people who do a lot of sitting still and little exercise increases the risk of heart disease and earlier death.
Also new is the recommendation for adults and the elderly for at least two times per week muscle and botversterkende activities (such as hiking and martial arts). The elderly do according to the Health also good for balance training opportunities to do so.
Walking
In general, it is recommended to take at least 2.5 hours per week moderately intense exercise. That is to say, for instance cycling or hiking. Those in the directive, may still have more to move further health gains achieved, the council stresses. But for the time being to move most people to be low: only 44 percent of the adults gets the standard according to figures from the national Institute for public Health and the Environment (RIVM).
According to the Health, there are four different levels of movement: sitting, light (small household tasks such as washing dishes), moderate (walking, cycling) and heavy exercise (such as running).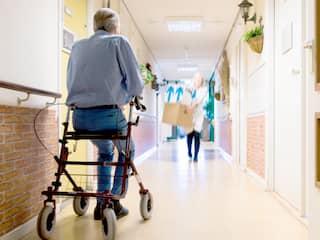 See also:
'Frequently sit especially dangerous for weak people"