Hans van der Togt stopped drinking
Hans van der Togt is not drinking a drop of alcohol. "Since the end of november, I am dry. The moést happen", says the ex-presenter.
After his much talked about interview in AD last August, got Van der Togt "a tsunami of comments". In the interview he then gave to much to drink and lonely. He finds a parent to be nothing at all.
Most of the comments were nice. People appreciated his honesty. But there were also less nice reactions. Others showed him on the lovely side of growing older.
"I'm just not with that people. I am satisfied with my life, but find there just isn't fuck all to getting older. Which letter writers were to me, therefore, pathetic," says Van der Togt Saturday in the AD. "I'm not pathetic. Only sometimes lonely. And okay, I drank it quite a bit. Indeed, it was not good."
Therefore, we have decided the former quizmaster to do something about it. He was looking for a verslavingsarts. "It was just too much. That booze had slowly crept in. I got physical symptoms. Am far too heavy, slept badly, was often tired."
Lie
In the previous interview, said Van der Togt added that he had his drinking "under control". "Well, that was just a lie. I drank really not strong, but two bottles of white wine per day."
The 69-year-old presenter could not do without, he admits. "I always thought: 'Let me enjoy a little bit of an alcoholic. I do not hurt anyone.' But that has changed. Maybe because of all the noise after the interview, but mainly because I am undertaking at the end of december in a christmas show in the theatre play. With drink on the stage I found really can't."
Since he has stopped drink feels Van der Togt feel healthier. Also he sleeps a lot better. "I am also no longer so depressed to wake up. Not that I now opspring and cry: "Yes! One day only in Achlum', but my head is not full of depressive thoughts."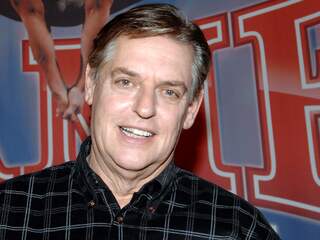 See also:
Hans van der Togt has no need for a partner