Tennis
Hackers also publish medical data of Nadal and Farah
For the fourth time in a week's time, a group of hackers confidential medical data of the athletes leaked. Monday, medical certificates of, among others, Rafael Nadal and Mo Farah put it online.
In total, in part 4 of the publications of 26 athletes named from Argentina, Belgium, Burundi, Canada, Denmark, France, Great Britain, Hungary, Spain and the United States.
Next top tennis player Nadal and four-time olympic champion Farah are the best-known names olympic golfing champion, Justin Rose, roeister Helen Glover, swimmer Laszlo Cseh and gymnast Lauren Hernandez.
The leaked data mainly deal with medical certificates ('TUE'), that athletes can ask questions so that they are for medical reasons, a tool may use that on the list of prohibited substances.
Such medical certificates are not uncommon in the sport. There is no evidence that the aforementioned athletes have done something wrong.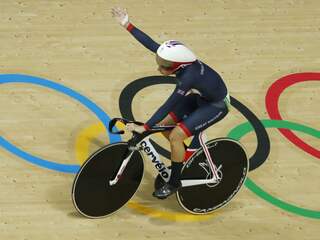 See also:
WADA is counting on still more revelations computer hacker group Fancy Bears
Fancy Bears
The publications of the group who called himself "Fancy Bears" began last week with data from four U.s. athletes: the tennissters Serena and Venus Williams, the gymnast Simone Biles and basketball star Elena Delle Donne.
According to the global anti-doping agency WADA goes to Russian hackers. They have probably through an account that the International Olympic Committee for the Olympic Games in Rio de Janeiro was given access to the confidential medical data.