close

Video
Disney cuts ties with James Gunn about pedophilia tweets
Disney has severed ties with 'Guardians of the Galaxy' director and 'Avengers: Infinity War' producer James Gunn about unearthed tweets of the director to make a joke about pedophilia and rape.
Disney is reportedly planning to use driven "Guardians of the Galaxy" director James Gunn's script that he wrote for the film despite the fact that dismissed.
Gunn, that was brought to the director of the third installment of the popular superhero science fiction franchise, was fired July 20, after a ten-year-old tweets out, in which he joked about topics like pedophilia and rape.
KURT RUSSELL RESPONDS TO JAMES GUNN FIRING, THINK YOU'RE 'TOO SENSITIVE' WITH THE 'WRONG PEOPLE'
Walt Disney Studios Chairman Alan Horn told Fox News that the studio had "severed our business relationship" with Gunn, but The Hollywood Reporter reported Wednesday that the company plans to use the script that he wrote for "Guardians of the Galaxy, Vol. 3."
Multiple sources told the news outlet Gunn is stuck in the "complicated negotiations with Disney about his exit plan," and that Disney's plans for its script, playing a role in it.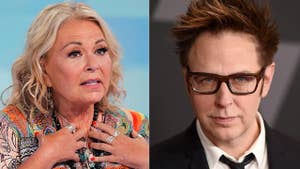 Video
Stars support liberal James Gunn, but slam Roseanne Barr
Gunn's old tweets, which were dug up by critics online, included rules, such as "I like when little boys touch me in my stupid place."
"The best thing about being raped is when you're ready to be raped and it's like 'when this feels great, not being raped!" another tweet read.
Other now-deleted tweets from 2008-2011 included jokes about the attacks of September. 11, 2001, AIDS and the holocaust.
Gunn apologized, saying that his "words from almost ten years ago, there were, at the time, total failed and miserable attempts to provoke."
SELMA BLAIR AWAY FROM TWITTER IN SOLIDARITY WITH JAMES GUNN
"I have to regret them for many years, because not only because they were stupid, not funny at all, wild, insensitive, and certainly not provocative as I had hoped, but also because they are not a reflection of the person I am now or have been for some time," Gunn's statement continued.
The "Guardians" cast released an open letter late last month, in full support of Gunn and the film's star, Chris Pratt, personally said that he would "love to see him reinstated as director of Volume 3."
Fox News' Tyler McCarthy contributed to this report.
Nicole Darrah cover breaking and trending news for FoxNews.com. Follow her on Twitter @nicoledarrah.