Grim provisionally only as assistant to the Blind at Dutch national team
Coach Danny Blind will get will be no second assistant with the Dutch national team. He remains a technical staff form with Fred Grim and goalkeeping coach Frans Hoek.
"I think we are on very good terms with z'n threes", says Blind Friday on the press conference at which he selection announced for the world cup kwalificatieduels with belarus and France.
"We have different options looked at. It is true that we also, with Denny Landzaat have spoken. That name has been leaked, but he is not the only one with whom we have talked. We're not going to hasty decisions."
"There comes later a third assistant," says Blind. "That is always the model. But not everything you want is available."
"Therefore we have chosen to small to keep. Each change gives turbulence, you should not do things that you might not want to. I'm happy with Grim and Corner."
Transition
Grim made last week the transition of Young Orange to the Dutch national team. The former coach of Almere City training the youth of Ajax and was assistant coach of Sparta Rotterdam.
The former keeper since last year's coach of the main national youth squad. Grim is now the right hand of the Blind, which after the departure of Marco van Basten and Dick Advocaat without an assistant sat.
"Grim has a good perspective on football," said Blind. "He has an opinion and is loyal. We had some need for stability in Orange."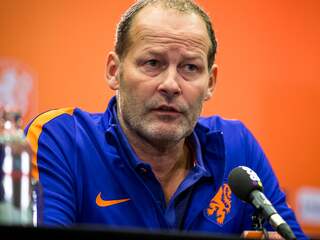 See also:
Robben is still missing in Orange, The Free, called