in the vicinityVideoSen. Lindsey Graham will meet to discuss with Trump, Syria and the partial government shutdown, says he left encouraged
Sen. Graham, and the President spoke about the importance of a deal with Democrats to end the shutdown, and the U.S. troop withdrawal from Syria; Ellison Barber reports.
Sen. Lindsey Graham, R-S. C., told reporters on Sunday: "I feel pretty good where we are going" in Syria, after suggesting that President Trump "reconsider" the planned exit, the party had moved cross-criticism and forced the resignation of Secretary of defense James Mattis.
Graham emerged from the White house after a two-hour lunch with Trump and said the President "told me some things I didn't know, which made me feel much better about where we go in Syria."
To destroy, "he promised, ISIS. He'll keep that promise," Graham Trump said. "We are not there yet. But as I said today already, we are inside the 10-yard line, and the President understands the need to finish the job."
CLICK HERE TO DOWNLOAD THE FOX NEWS APP
Earlier on Sunday, Mr Trump demanded to reverse his decision to withdraw U.S. troops from Syria in an extensive interview broadcast on CNN's "State of the Union."
"If we go now, the Kurds are going to get slaughtered," Graham told host Dana Bash, adding that Trump had discussed reconsidering the matter with the Chairman of the Joint Chiefs of Staff Gen. Joseph Dunford and "how we do that."
"He is frustrated. I get it. People should pay more. You should fight," Graham said. "But we are not the policeman of the world. We are fighting a war against ISIS. You are not defeated in Syria. I ask the President to ensure that we have troops there to protect us. Don't outsource our national security to some foreign power. If we go now, the Kurds are going to be in a fight with the Turkey, you could get slaughtered."
Graham echoed the theme in front of the White house, told reporters that the Kurds are "reinforced, if no one else would," to fight ISIS.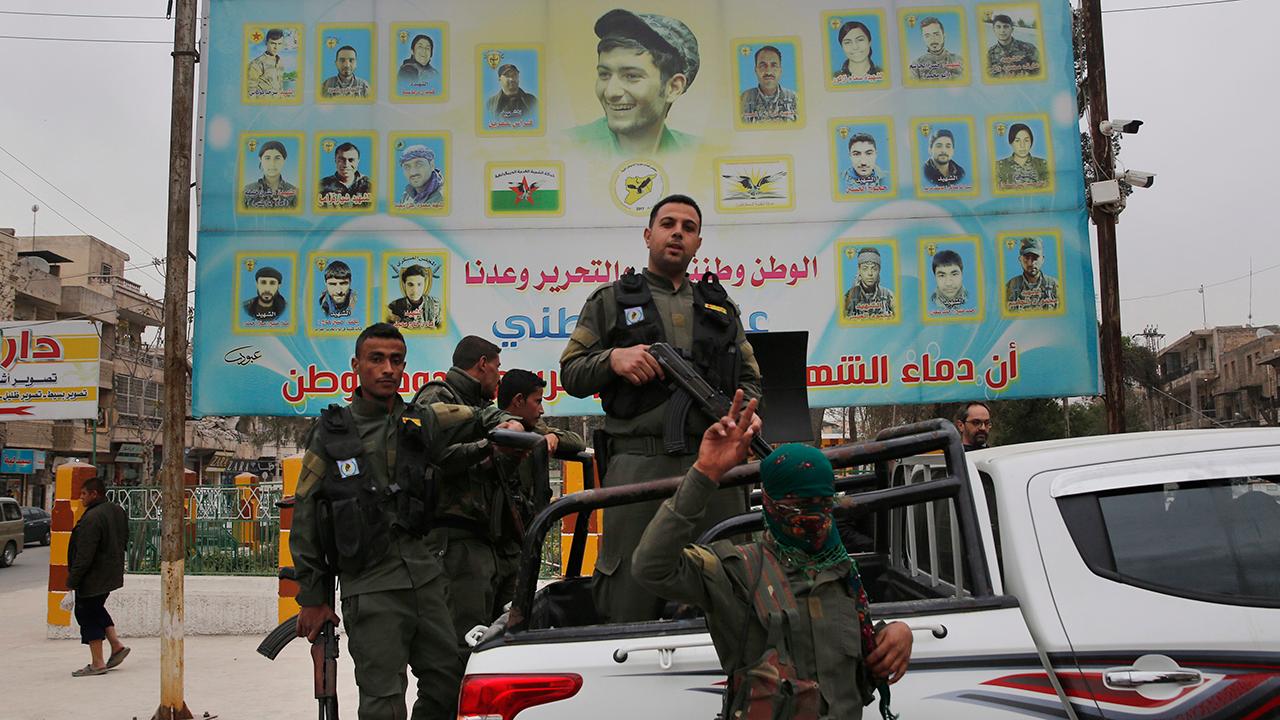 It is possible to find the Kurds a common ground with Assad, after the President pulls US troops out of Syria?
Former State Department senior Advisor Christian Whiton says it is not the task of the USA to create a Kurdish state in Syria.
"The last thing in the world we want, a war for Turkey and the Kurds," Graham said. "This takes the pressure off of the ISIS. The last thing we want, in addition, the Iran, the big winner is here. So I think that the President is going to finish the job, when it comes to ISIS. I share his intention to withdraw our forces from Syria. I don't want to just make sure only to use it in a smart way in order that Iran is the big winner."
In his interview with CNN, Graham is also the former President Barack Obama's justification for pulling troops out of Iraq in 2011-a movement characterized widely credited, so that the rapid rise of the terrorist group ISIS as a "bunch of bullsh–, pardon my French."
Graham rejected the idea that the 2008 U.S.–Iraq Status-of-Forces Agreement, signed by President George W. Bush, had forced Obama's hand. The agreement called for all US troops leave the country by the end of 2011.
"This is a complete and absolute lie," Graham said. "I was there, in conversation with the Prime Minister of Iraq — Obama was going to zero. He got to zero. October 21, 2011, I said, I hope the President is right, but I'm afraid this decision will come back to haunt us. ISIS is the result of our withdrawal from Iraq."
All we have to do, today, on Obama's watch," Graham added. "He is the one withdrawn from Iraq."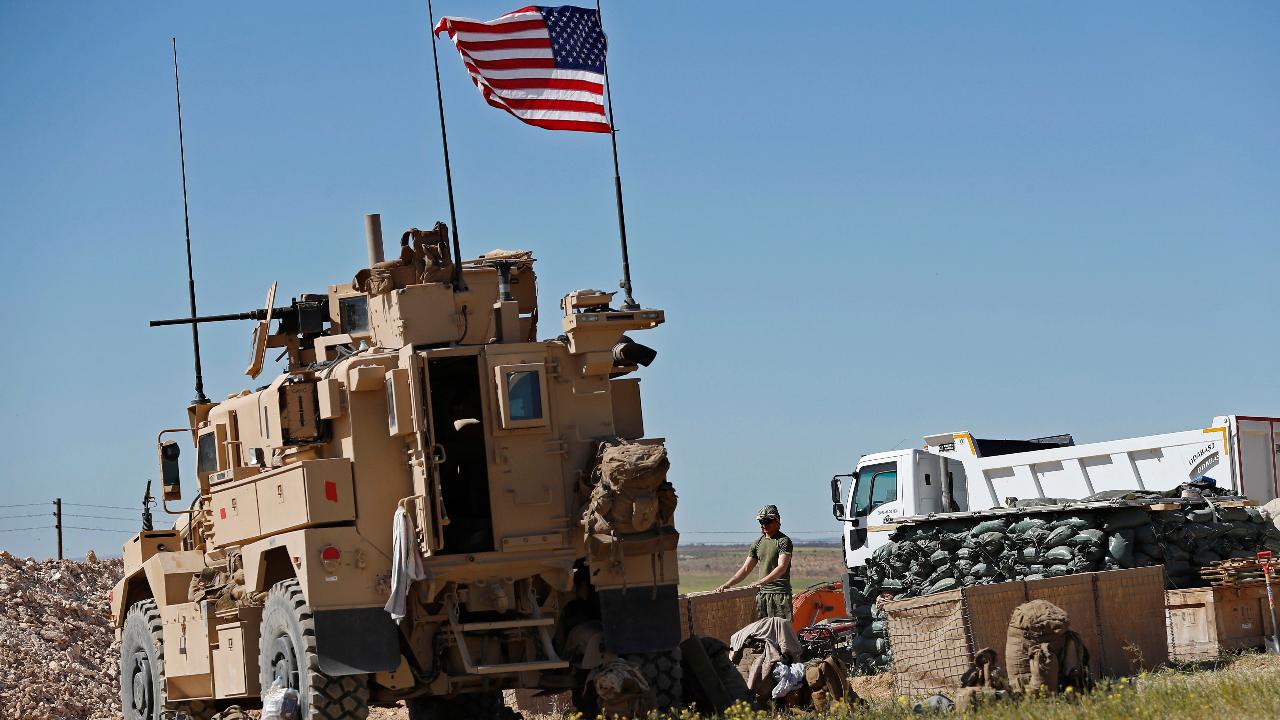 Kurdish fighters are reportedly turning to Russia and Syria for help to the President, Trump announced withdrawal of U.S. troops
U.S. defense officials tell Fox News that the Russian-backed troops of the Syrian government shifted to the outskirts, an important strategic city in the North of Syria after the US-backed Kurdish fighters invited Assad to protect forces from Turkey; analysis by Dan Hoffman, Fox News contributor and former CIA station chief.
After lunch with the President, Graham said, he thought that Trump the post-Christmas visit would be in Iraq "eye-opening."
"The commanders told him that ISIS was said to be in a world of hurt," senator. "Not completely destroyed, but in a good way. I think, to destroy that operations completely and go decimate ISIS, the ongoing and accelerated.
"The President assured me that he is going to ensure that he gets the job done, and I assured him that no one has done more to defeat ISIS, as he," added Graham.
Graham later tweeted: "I have learned a lot from President @realDonaldTrump about our efforts in Syria, which was reassuring. The President will ensure that each withdrawal from Syria will be done in a manner to ensure: 1) ISIS is permanently destroyed. 2) Iran does not fill in the back-end, and 3) our Kurdish allies are protected.
"President @realDonaldTrump is the conversation with our commanders and work with our allies to ensure that these three objectives are met as we implement the retreat," Graham concluded.
In a video taken in front of the White house and posted on his Twitter account earlier this month, Trump explains his sudden decision of troops from Syria, hours earlier, in an unusually personal words, he was to inform it is always difficult for soldiers, family members that their relatives have died in combat.
"We have said, fought for a long time in Syria," Trump. "I've been President for almost two years, and we have really stepped in it. And we won, against ISIS. We have, and we have beaten them badly. And now it's time to get our troops back home."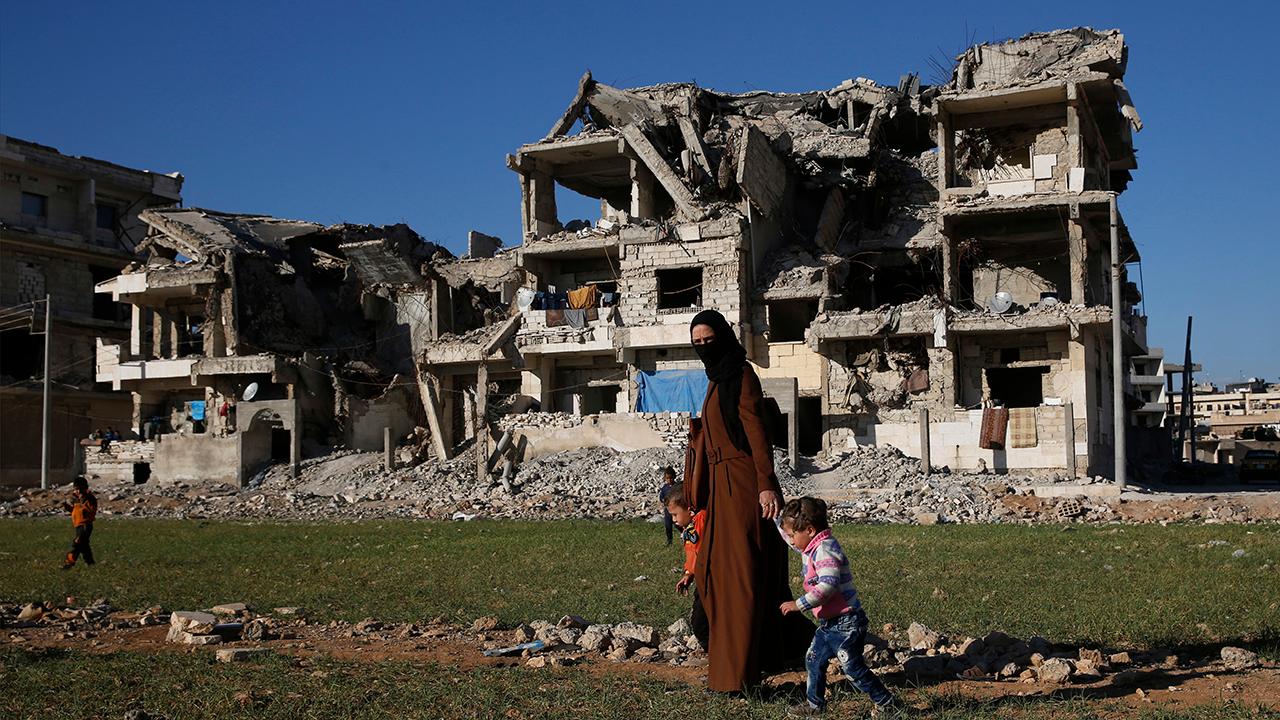 What led a trump to decide to pull the U.S. troops out of Syria? The President must now, with a new strategy for Iran
National Security Analyst Walid Phares weighs in on the impact of the US troop withdrawal from Syria.
Mattis, signed the orders to pull all American troops out of Syria in the coming weeks, gave his resignation letter to President Trump earlier this month in which he confirmed that a strong nation is based on a "comprehensive" network of alliances, and the "firm and clear" in the approach to countries with strategic differences, citing China and Russia.
"Because you have the right to have a Secretary of defense whose views aligned better with you-on this and other topics, I think it is the right thing for me is wrote to the resignation of my office", Mattis.
A senior U.S. defense official told Fox News that Mattis was leaving, "to protest against the President of the national security policy."
Fox News' Jennifer Griffin and Lucas Tomlinson contributed to this report.