Graduates VS walk away from a speech vice president Pence
Dozens of graduate students at the University of Notre Dame in the United States on Sunday, the room smeared with a speech by vice-president Mike Pence.
Pence was one of the speakers during the graduation ceremony at the roman catholic school in the American state of Indiana.
At the time that Pence the word got were a few dozen of the approximately one thousand attendees silently and left the room. They did this out of criticism of the policies of president Trump, where Pence, according to them, is a part of.
Also wanted the students "in solidarity with those touched by the policy of Trumps government". This was a reference to the blocked view of Trump that had to apply to citizens of six countries where many muslims live.
Freedom of speech
Pence gave no attention to the deserted and went quietly with his speech. The former governor of Indiana spoke, among others, about the controversy around the freedom of speech on American campuses, which was formed after the election victory of Trump.
The past few months, walked at different universities in the country protests against the arrival of conservative speakers, even from the hand. In some cases, the speeches cancelled because of the security.
Pence, she notes that the centuries-old tradition of freedom of expression in danger on campuses in the U.S. by increasing intolerance and oppression". "This should not be answered with silence," he said in a clear reference to attempts to speak from.
Terrorism
The vice president repeated during his speech the pronunciation of Trump that the president on Sunday did in Saudi Arabia during his first trip abroad. Trump said that the American fight against terrorism was not a 'war with islam', but a fight between good and evil.
Pence could at this point again on the approval and applause count from the hall.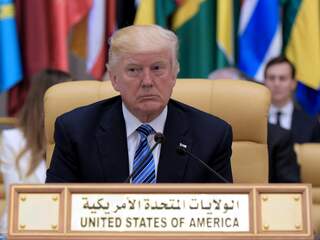 See also:
Trump called fight against terrorism a 'struggle between good and evil."