Government of Myanmar did not agree with the ceasefire Rohingya rebels
Photo: AFP
Myanmar has the cease-fire that the Rohingya rebels have proclaimed in addition to resigned themselves. "We do not negotiate with terrorists."
Rohingya rebels in Myanmar have a truce of a month was proclaimed that Sunday should commence. The cease-fire must professionals enable the victims of the conflict in the northwest of Myanmar, to help.
At the end of August fell Rohingya insurgents dozens of police stations and an army base in the state of Rakhine. The subsequent clashes and a military counter-offensive caused a veritable exodus. Almost three hundred thousand Rohingya are now to neighboring Bangladesh, have fled.
In Rakhine are the homes of thousands of Rohingya burned down. According to the government of Myanmar is that the work of armed muslim groups. Human rights groups and Rohingya give the army the debt.
Battles Myanmar
A regeringsmilitair keeps watch during an operation against insurgents.
© ANP
Military love checks in the area where the battles take place.
© ANP
By the fighting, thousands of Rohingya muslims fled.
© ANP
Houses have gone up in smoke and several citizens were killed.
© ANP
Refugees at the border in Myanmar.
© ANP
Share this photo via:
Back to slideshow
Government
The Burmese leader Aung San Suu Kyi left Thursday to know that the authorities try to get people in the area to protect. She also said that, "our resources are not as complete and adequate as we would like". In Myanmar, the Rohingya stateloos and therefore almost rechteloos.
Suu Kyi, who was awarded the Nobel prize for Peace, a growing international under criticism for the way its government treats the Rohingya muslims.
The secretary-general of the United Nations, Antonio Guterres, has Myanmar warned that the violence in Rakhine is a danger for the whole region and may lead to ethnic cleansing. The Portugeest has proposed measures to the violence to return.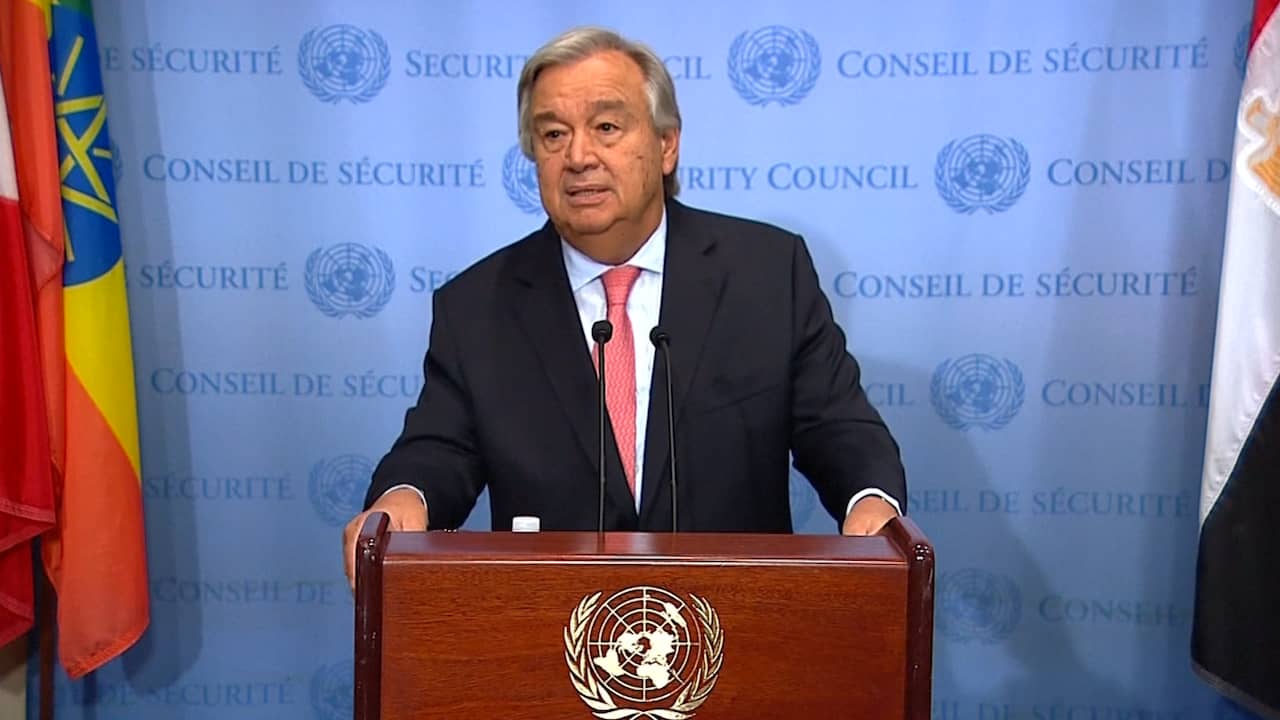 66
So will the UN, the rejected Rohingya muslims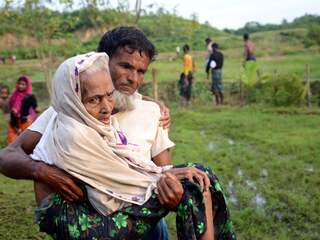 See also:
Background: Why are 'second-class' Rohingya will not be welcomed anywhere?