Google test automatically playing videos in search results
Photo: Bloomberg
Google test showing auto playing videos in some search results.
The company will automatically see images from movies and tv series where some people are searching for, confirms Google at Search Engine Land.
It is a test with a small number of users. The videos appear in the information blocks that will be filled with information from Wikipedia, IMDb and Rotten Tomatoes. Except the image also starts the sound of the video automatically.
The test is extraordinary, because Google search results usually quite simple. It is not yet known whether the feature eventually to all users of the search engine will be rolled out.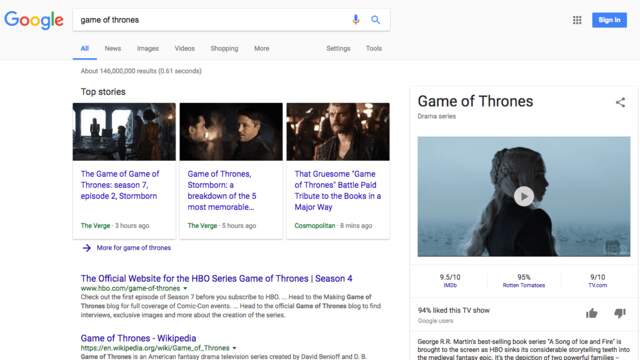 In the test on the videopositie no ads shown. Next year get the Chrome browser from Google with a built-in reclamefilter that auto playing video ads with sound will block, so it seems unlikely that Google itself videoreclames will introduce in its search engine.