David and Louise Turpin after their arrest in January on child abuse charges in Riverside County, California.
(Riverside County Sheriff's Department)
A 17-year-old girl who escaped from a Southern California home called the "house of horrors" by authorities, told 911 operators that two of her sisters were "the chain."
"She will wake up at night and she starts to cry and she wanted me to call anyone," the girl, one of the 13 children, said in the January phone call. "I wanted to call y'all, so y'all can help my sisters."
A recording of the conversation was played during a hearing in Riverside County Superior Court, which would determine whether the parents of the children, David and Louise Turpin, would be tried on multiple child abuse charges. The couple pleaded not guilty to torture, abuse of children and other charges. They are held on $12 million bail each.
The teenager's phone call led the police to the Turpin home in the River, where they freed two children and arrested the parents. The researchers described a house the smell of human waste, while the children showed a clear evidence of the hunger — the oldest brother weighed just 82 pounds.
Prosecutors had claimed the children were locked up as punishment, denied food and toys and get the chance to do little except write in their journals, which served as an outlet for expression and were seized from the house by the authorities.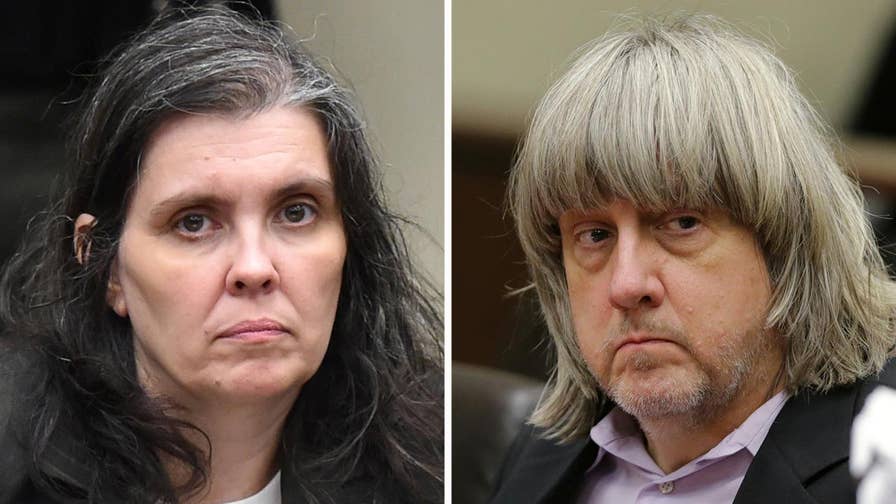 After their grandmother, the children, who ranged in age from 2 to 29, were immediately admitted to the hospital and eventually released.
Their current whereabouts are unknown. A spokeswoman for the province's social services refused to discuss the case.
Jack Osborn, a lawyer is appointed to represent the seven grown-up children, said earlier this year that she is "doing well." They participated in music therapy programs, made crafts and the world-famous cellist Yo-Yo Ma held a special concert for them. They communicated with their younger brothers and sisters via Skype.
"They are happy, they want to move forward, they don't want to dwell on the past," he told the River-Enterprise newspaper in February. "They want their identity to be now and in the future, the things they hope to do, the dreams that they have. They don't want people to think that they are only as victims, but as young adults in their lives."
The prosecutors planned to have police officers testify at the Wednesday hearing, but none of the children was expected to take the stand.
David Turpin's attorney, David Macher, said he was "looking for the hearing," but refused to comment further. Louise Turpin's lawyer did not immediately respond to request for comment.
The Associated Press contributed to this report.