German writer, at the request of Turkey, arrested in Spain
Photo: AFP
The German writer Dogan Akhanli, who in Turkey is born, is Saturday during his holiday in Spain arrested. According to his lawyer Ilias Uyar is done at the request of the government-Erdogan. The German ministry of Foreign Affairs is of this strange state of affairs at the height and try to consular assistance.
Akhanli fled in 1991 from Turkey and currently lives in Cologne. He only has the German nationality. Of which he is accused, is unclear.
Uyar said in the Kölner Stadt-Anzeiger that the Spanish police a spoednotitie of Interpol arrived. That was the reason why the author, born in 1957, on his holiday accommodation in Granada to arrest. Akhanli has in his books the attention paid to the persecution of the Armenians in Turkey.
Germany outraged
Uyars arrest led to great indignation in Germany. Volker Beck, member of parliament of the Greens, called the Turkish practice totally objectionable. He called on minister Sigmar Gabriel, just to Barcelona in connection with the terrorist attacks, on the spot immediately for Akhanli's release.
"How far do we want Erdogan still to come in Europe?", asked the Left-chairman Katja Kipping is on Twitter.
Martin Schulz, the candidate of the SPD for the bondskanselierschap, responded in Bild. "The behavior of president Erdoğan, meanwhile, has paranoid traits. There must with the greatest possible sharpness, provided that Akhanli will not be extradited to Turkey but released."
Strained relationship
The relationship between Germany and Turkey is already for some time under pressure. The Armenian issue is a diplomatic issue: in 2016 decided the German parliament to officially to recognise the Armenian genocide. Turkey was, therefore, deeply offended.
Also has Germany Turkey several times approached on the state of human rights in the country under the government of Erdogan. In addition, a number of Turkish-Germans stuck in Turkey, such as the journalist Deniz Yücel of the weekly die Welt.
See also:
German-Turkish journalist for criticizing Erdogan from cell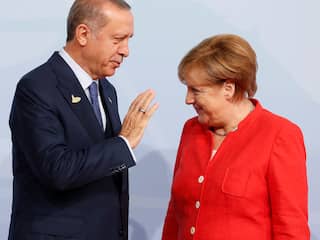 See also:
Why the tension between Germany and Turkey continue to rise