German privacy watch dog doesn't allow Whatsapp to share data with Facebook
Photo: AFP
Facebook should immediately stop using the storage and use of data of the approximately 35 million German users of the messaging service WhatsApp. That has a privacy watch dog in Hamburg Tuesday determined.
Facebook took over WhatsApp in February 2014 for $ 16 billion. Until recently, the company kept the customer data of the service is strictly separated from that of the own social network. But recently, paste it in the terms and conditions of use so that exchange was possible.
That change, according to the Hamburg privacy watch dog, however, not by the bracket. Two years ago, promised that the data of WhatsApp users will not be shared would be with Facebook. That this now happens, without explicit permission, is contrary to German privacy laws.
Facebook is also used by other European privacywaakhonden monitored. The Article 29 working group, which is the privacytoezichthouders of all 28 EU member states, said the changes "with extreme vigilance."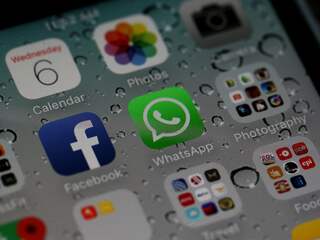 See also:
Supervisors study data exchange, WhatsApp, and Facebook