The French Council for the muslim origin (CFCM), a French organization for muslims, Facebook and YouTube to sue for the fact that the video of the attack on the mosques in New Zealand on the social media are scattered.
The man behind the attacks in Christchurch livestreamde the video is seventeen minutes long on Facebook. Later the images were distributed on other platforms, including YouTube. The images were also shared via Instagram and WhatsApp (both part of Facebook), Twitter and Reddit.
The CFCM suing Facebook and YouTube for spreading a message that incites terrorism, human dignity, and very probably by minors can be seen, reports the French news agency AFP.
Facebook says measures have been taken to disseminate the video. The gelivestreamde video was not by the systems of the techbedrijf recognized. Also, the first message only after 29 minutes in, when the live broadcast for 12 minutes, it was over.
In the attack on 15 march, a total of fifty people to life. The 28-year-old suspect would have been motivated by extreme right-wing and islamofoob ideas. The trial against him begins on 5 april.
62
Students Christchurch dance haka's for the victims of attack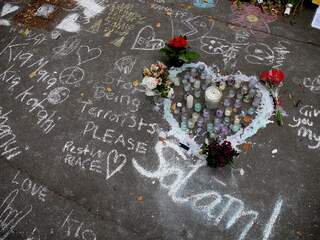 See also:
US wants explanation Facebook, YouTube and Twitter after attack in New Zealand
Newsletter
Do you want every Saturday the main technieuws of the week in your email? Subscribe to our technieuwsbrief!