Former president of Gambia has to leave
Photo: AFP
The former president of Gambia, Yahya Jammeh, has that country abandoned to make place for the elected president Adama Barrow. Reports that news agency Reuters on the basis of eye-witnesses and mediators.
Jammeh got to the airport in the capital Banjul on a plane and left for the time being, destination unknown.
This brings an end to a presidentscrisis that was created by Jammeh, the results of the presidential elections is not accepted and refused to leave.
West-African countries of the grouping Ecowas have Jammeh with military threat pressured to leave. Barrow, on Thursday at the embassy of Gambia in Senegal sworn in as president.
Small majority
Barrow, that the elections of december 1, with a small majority won, asked after his swearing in at regional and international support. Shortly after, made Ecowas troops announced that they Gambia were entered, which is almost completely surrounded by Senegal.
Later that day, the operation was temporarily stopped to mediation to give a chance. Friday, negotiations took place between Jammeh and the mediators, including president Condé, and Muhammad Ould Abdelaziz, president of Mauritania.
Jammeh, who in 1994 took control after a coup, announced in the night from Friday to Saturday departure. The news that Jammeh's departure was Saturday with joy received in the Gambia.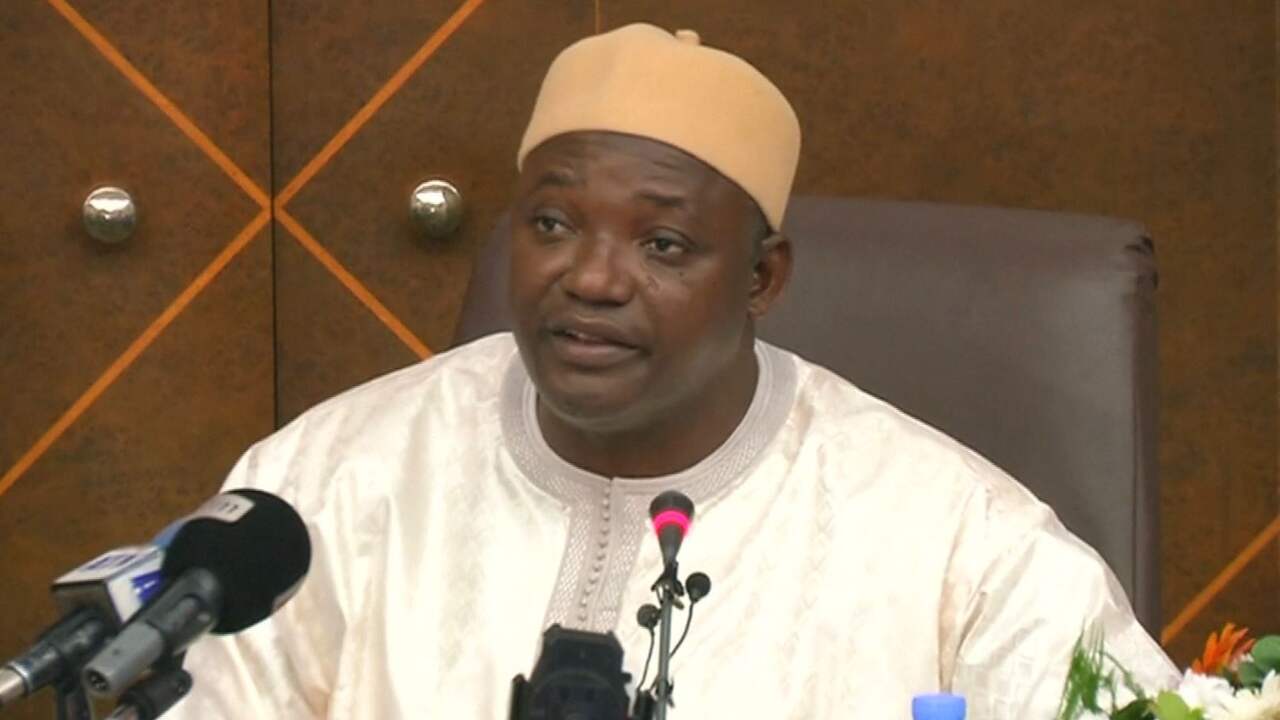 New president of the Gambia announces departure Jammeh to