closeVideoFox News Flash top headlines for Feb. 13
Fox-News-Flash-top-headlines are here. Check out what you click on Foxnews.com.
Adam DiSabato, a former captain of the Ohio State wrestling team, was in the squad from 1988 to 1993, testified to the Ohio legislature on Tuesday that Rep. Jim Jordan, R-Ohio, and asked him to deny 2018 accusations of his brother, Mike DiSabato, is that Jordan knew about the sexual abuse of male wrestlers, while he was a coach at the University of.
DiSabato by the name of Jordan the action is part of a "cover-up."
Jordan, a former assistant wrestling coach, has denied several times to know about sexual abuse while he was at Ohio State. DiSabato's comments came as the state house civil justice Committee considered legislation to sue the victim to Ohio State for the sexual abuse by a doctor, worked there for 20 years.
"Ohio State is said to be arrogant," DiSabato. "You think that they will go away. Jim Jordan wines, called me, crying, crawling, on the Fourth of July, beg, me against my brother. Beg me, cry for half an hour. This is the kind of cover-up there is."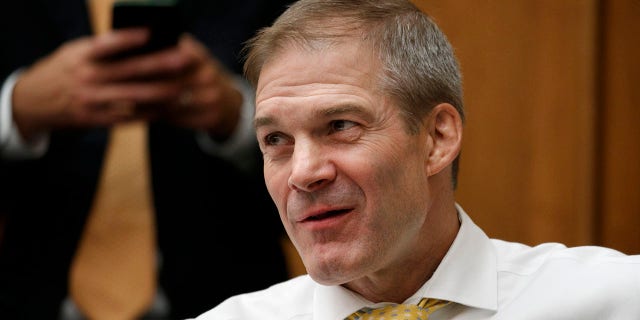 Sen. Jim Jordan, R-Ohio, a question Corey Lewandowski, the former campaign Manager of President Donald Trump, during a House Judiciary Committee hearing, Tuesday, Sept. 17, 2019, in Washington. (AP Photo/Jacquelyn Martin)
JIM JORDAN FIGHTS, CLAIMS THAT HE IGNORED SEXUAL ABUSE, CALLING THE ALLEGATIONS "COMPLETELY FALSE"
"Another lie," Jordan spokesman, Ian Fury, said in a statement to Fox News. "Congressman Jordan would have never seen or heard of abuse, and if he had he would have dealt with it."
To obtain the Fourth of July part DiSabato, the comments displayed, 4. Of July 2018. On 3. July 2018 NBC News reported that Mike DiSabato died accused Jordan of knowledge about the abuse of Dr. Richard Strauss, in the year 2005 and had been under investigation since the beginning of 2008. This was the first report that claims that Jordan, of the abuse knew. At least 177 former students said they were abused by Strauss, who, between 1978 and 1998.
In a on 6. July 2018 interview on Fox News' "Special Report" with Bret Baier, Jordan defended himself against the allegations.
"I've never seen, never any kind of abuse," he maintained heard, never said. "We would have dealt with if we knew something happened."
Jordan has said that he is proved to be true by publishing an extensive report in may of last year, said it could not "identify any other contemporary documentary evidence, that the members of the OSU coaching staff, including head coach or Co-coach, receive, or were aware of behavior of complaints in relation to Strauss sexual misconduct."
In fact, Jordan's name does not appear once in the entire report. It goes on to say that "the Investigative Team has allegations of numerous student-athletes, indicating that they talked about Strauss' inappropriate genital examinations and complained about Strauss' locker room and shower, voyeurism, directly to—or before—the OSU coaching staff."
DiSabato, in emotional testimony, also claimed that Jordan called him repeatedly after the 4. July Interview.
"Jim Jordan called after me several times that week," he said. "I had to call my lawyer to him, tell him to stop calling me. I had called a teammate, George Pardos, and I said to him, " Call Jim Jordan and tell him to stop calling for me, or to beat I'll have his ass.' This is what I said."
Pardo's told NBC News on Wednesday that DiSabato was the characterization of the events of the summer of 2018 incorrectly, especially in terms of how often Jordan calls him. Pardo's has, however, confirm that DiSabato is a victim and criticized Ohio State dealing with the scandal.
CLICK HERE TO DOWNLOAD THE FOX NEWS APP
DiSabato later, Jordan called a "coward" and closed his statement with the words, "this is the kind of person that Jim Jordan is. Jim Jordan, if I ever see him, that he better come around me, I guarantee you that."
The bill, introduced last may, received several hearings in the Civil justice Committee, but has yet to be voted on either in Committee or by the full House.
Fox News' Matt Richardson contributed to this report.