Former CIA director Brennan discussed interference in presidential elections, with Moscow
Photo: AFP
Then-CIA director John Brennan has given the alleged Russian interference in the American presidential elections last year discussed with Moscow. That's what he says on Tuesday during a hearing of the U.s. House of Representatives.
He raised the question as to Alexander Bortnikov, the head of the Russian security service FSB.
The inlichtingencommissie of the House of Representatives tells Brennan that, in his eyes, no doubt that Russia last year on "shameless" manner has interfered with the elections. '"They did that in spite of our strong protest and express warnings not to do it."
The former chief of the foreign intelligence service claims that he believed to be the first American officer was that the alleged interference discussed with Moscow. He warned Bortnikov at the beginning of August that the relationship with Washington is under pressure to stand by such practices.
The FSB boss also denied during the interview that Moscow was trying the ballot to influence in favor of Donald Trump. Brennan inquired after president Barack Obama and other top officials about his findings.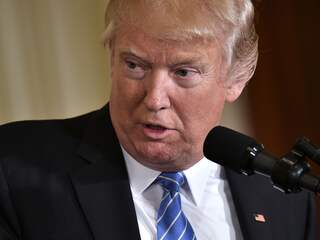 See also:
Commission investigates possible contact of Trump-camp with Russia