Foreign affairs minister Chad's new chief executive, African Union
Photo: AFP
Moussa Faki Mahamat, is the new ceo of the African Union, which has its head office in Addis Ababa.
The minister of Foreign Affairs of Chad, was on Monday in the decisive voting round is preferred above the Kenyan politician Amina Mohamed.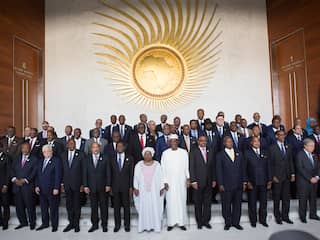 See also:
'Morocco after 33 years a member of the African Union'
Faki Mahamat follows the South African Matter Dlamini-Zuma, who is still half a year commissioner remained because the delegates there in July last year, not on release. She is tipped as a possible successor of her ex-husband Jacob Zuma, the president of South Africa
The 54 member states of the AU decided also about the return of Morocco in its ranks.