CNN anchor Jake Tapper will appear on the stage of the political icon, the Pasadena Convention Center in Pasadena, Calif., 29. July, 2017.
(Reuters)
A survivor of the Florida high school massacre, said in an interview with CNN refused to discuss his proposal, and armed guards in the schools, and instead presented him with questions of a "script" during Wednesday night's town hall on gun rights.
Colton Haab, 17, a junior at Marjory Stoneman Douglas High School and a ROTC member, allegedly used Kevlar vests shield students during the massacre. He said he decided not to attend, the town hall, after CNN presented him with the prepared question.
CNN's response to the claim of a "scripted question" for the last night of the town hall: pic.twitter.com/Mz1hMqqfkw
— CNN (@CNNPR) February 22, 2018
"CNN had originally asked me to write a speech and questions, and it all ended up in the script," Haab Miami – WPLG-TV said. "I don't think it's achieved something. It's not gonna ask the real questions, which all parents and teachers and students.
"I expected that my questions and my opinion to my questions," he added.
The left-oriented cable news network denied the charge in a statement, saying, "There is absolutely no truth to this. CNN-or script-ask for someone in the last night of the town hall, yet we never have."
The town hall, moderated by CNN's Jake Tapper, contain recordings of survivors faced with a number of officials on gun rights, including U.S. Sens. Marco Rubio and Bill Nelson, both Florida, as well as a National Rifle Association spokeswoman Dana Loesch and Broward County Sheriff Scott Israel.
The atmosphere at the event was, at times, awkward and even hostile to the Republicans, which were several times interrupted by the hooting of the crowd.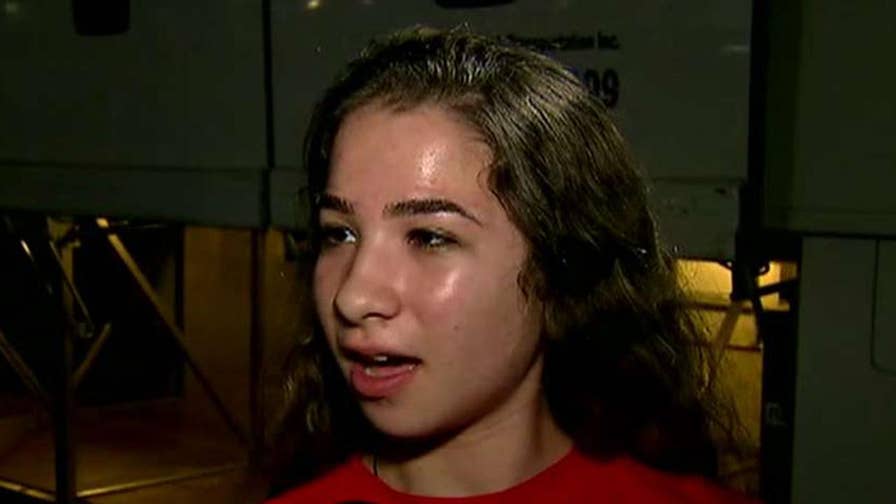 At one point, asked the audience cheered loudly, as a student, Rubio, he would promise, not among the donations from the NRA.
Tapper stepped in to ask, to allow the audience to respond to Rubio, the question.
Editors ' NOTE: After the student Colton Haab, told a CNN producer insisted that he use, a question that redirected the network scenario for him, the student's father, Glenn, an E-Mail to media such as Fox News, claimed that it served as a proof. On Tuesday, Feb. 27, Glenn Haab admitted he omitted the words in the E-Mail, but added: "There is nothing malicious behind it."
Gregg Re is an editor for Fox News. Follow him on Twitter @gregg_re.