close

Video
How Flip or Flop Tarek El Moussa got his start
How is Tarek El Moussa went from living in a garage to the actors on hgtv's 'Flip or a Flop.'
"Flip or Flop star Christina El Moussa admits there was a short period of darkness after her 2017 separation of costar Tarek El Moussa, with whom she shares two children — Taylor, 7, and Brayden, 3.
"I felt like I was drowning. I did what I could to stay above water and just get through the day," Christina, 34, recently revealed in an interview with People magazine.
The couple separated in May 2016, after a battle in which Christina called the police with concerns Tarek was planning to commit suicide after he rushed out of the house. With the help of a helicopter, law enforcement officials found Tarek who told them that he had "no intention of hurting themselves." Guns were reportedly taken from the house of the family take over.
Christina and Tarek El Moussa promised that they were going to "Flip or Flop" after their divorce in 2017.
(HGTV)
'FLIP OR FLOP' STARS TAREK EL MOUSSA DENIES DATING CHILDREN THE NANNY AFTER BUYING HER A CAR
Almost a year later, Tarek filed for divorce, citing "irreconcilable differences." Christina signed the papers for the completion of the demerger in August 2017.
"A lot of people think, 'What's going to happen?' Tarek and I were so connected to everything: real estate, the show, our children, our home. It was so heavy, and everyone was afraid that it was going to explode," Christina told the publication.
The celebrity couple assured fans at the time that they would not let their personal relationship interfere with "Flip or Flop", even though Christina later called working with her ex-husband "hard."
"It was so heavy, and everyone was afraid that it was going to explode."
– Christina El Moussa
"This would be difficult for all exes. I plan to stay friendly and keep things light," Christina said in a press release. "It is a new area. When our marriage fell apart was more public than we could have imagined. But we are picking up the pieces and we still work together to support our children."
Christina said she and Tarek, 36, are still working hard to co-parent and so far is going smoothly.
"In one way or another, we managed to build something even bigger than we had before," she added.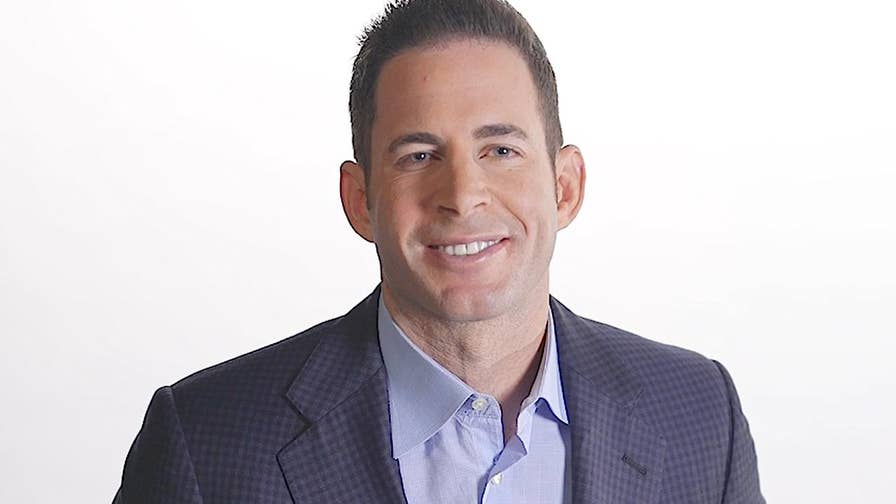 CHRISTINA EL MOUSSA COUNTRIES SOLO HGTV SHOW: 'THIS IS ONLY THE BEGINNING'
Christina announced last week that they will be starring in a new HGTV show called "Christina on the Coast", which will premiere in 2019. They sold the Yorba Linda, California, mansion she lived in with Tarek and moved to Newport Beach with her children.
"I'm starting from zero. I'm moving, I have a new TV-program, a new friend (British TV star Ant Anstead) — there is a lot of projects. I'm just so happy, and for the first time in a long time I feel peace, that is a good feeling," Christina said.
Fox News' Sasha Savitsky contributed to this report.
Jennifer Earl is an SEO editor for Fox News. Follow her on Twitter @jenearlyspeakin.