The first victims of the terrorist attacks of last Friday in the New Zealand city of Christchurch, are buried.
Two Syrian refugees, a man and his son who recently in New Zealand had arrived, are buried in Memorial Park Cemetery in Christchurch.
The racially motivated attack last Friday, has until today to fifty human lives. A further thirty people were injured. The alleged perpetrator, a 28-year-old right-extremist from Australia, sits in pre-trial detention.
Most of the victims of the terrorist attacks come from immigrant families.
Within islam it is customary to use the kill within 24 hours to bury. Because forensics had the families waiting for the bodies of their relatives released.
62
Students Christchurch dance haka's for the victims of attack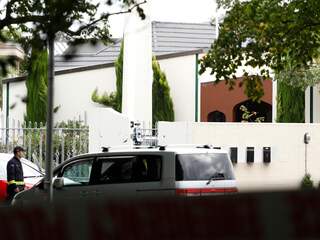 See also:
This we know about the attacks in New Zealand mosques