First images and specifications of Samsung Galaxy S8 leaked
A first photo of the new flagship of Samsung, the Galaxy S8, is leaked. The S8 differs according to sources substantially from previous Galaxy devices. The device is reportedly on 21 april on the market.
The Us website Venturebeat has managed to acquire a photo showing the front and back of the device. The screen on the sides and bent.
From the images it is furthermore that the device is no physical home button. The screen is therefore larger than its predecessor, the Galaxy S7. On the back is a finger print scanner that can be used to unlock the device.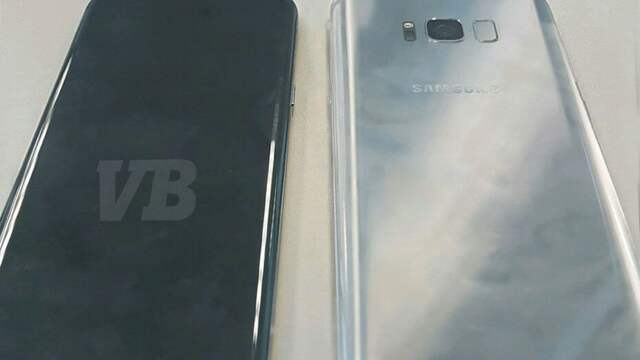 There would be two versions on the market: one with a screen of 5.8 inch and a bigger one with a screen of 6.2 inches. In both cases it is a QHD Super AMOLED screen that 83 percent of the front of the unit covers.
Processor
The smartphones feature a Qualcomm Snapdragon 835 or a Samsung Exynos processor. This is the S8 11 percent faster than S7, but also 20 percent more energy efficient.
The 'standard' version of the S8 has a battery with a capacity of 3000 mAh, while the larger model is equipped with a 3500 mAh battery.
Memory
In addition, the new device has 4 GB of ram and a storage capacity of at least 64 GB, expandable to 265 GB with microSD.
The S8 is charged through the USB-C port and is equipped with a 3.5 mm headphone jack. The camera is compared to the S7 is not changed. It goes to the front to an 8-megapixel camera and on the back, and a camera of 12 megapixel.
The small model is reportedly for 799 euros sold. The larger model is a hundred dollars more expensive.