in the vicinity

Video
FBI Director Wray: I don't think Müller is on a witch-hunt
FBI Director Christopher Wray says he feels Mueller is conducting a professional investigation.
FBI Director Christopher Wray on Wednesday defended Special Counsel Robert Müller as a "straight shooter", and said the Russia-investigation is not a "witch hunt."
In a speech at the Aspen Security Forum in Colorado, Wray said, he stood by his view that Russia experimented 2016 presidential elections that in some capacity, and that the threat remained active.
"My view has not changed… Russia is trying to disrupt the last election, and it continues to contribute to, influence of operations on this day."
He said the Kremlin's intentions then, and now, were "aimed at sowing discord and disunity."
Wray continues, "We have not seen yet, an effort to the specific choice of the infrastructure this time, but certainly also other efforts that I would call, influence operations are very active. We could only go a moment away from him to the next level."
TRUMP SAYS MÜLLER PROBE HAS "DRIVEN A WEDGE" BETWEEN RUSSIA AND THE UNITED STATES, REVEALED PUTIN'S ANSWER
Wray spoke about other potential Cyber threats, but noted that "Russia was by far the most aggressive."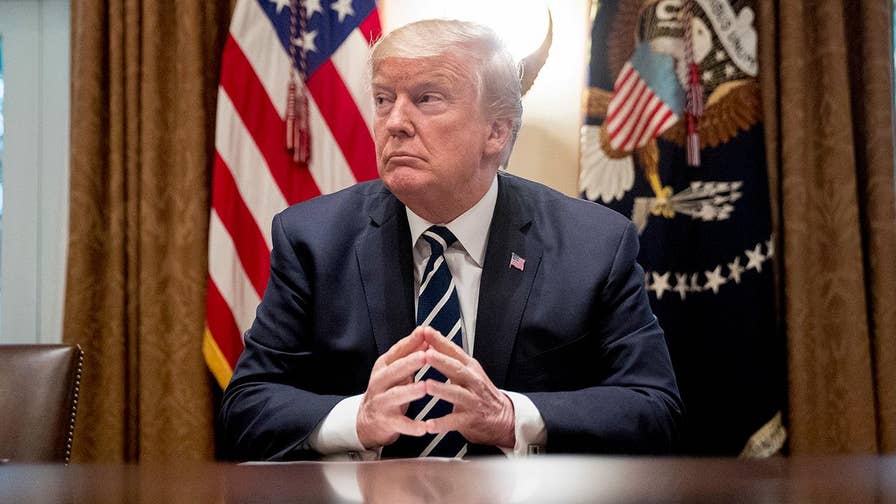 The FBI chief of the Russian intelligence, which means an active role in this tactic, both by overt and covert said, sometimes with "fake news" other times "propaganda".
On the question of whether the charges were filed last week against 12 Russian secret service agents of the evidence, Wray said was, "I'm going to, the indictment speak for itself."
Wray also spoke about the current Mueller investigation and claims from the White house that he has no basis to continue.
"I don't think that Special Counsel is Müller on a witch-hunt. I think it is a professional examination by a man I knew to be a straight shooter." He declined to comment further, citing confidentiality concerns.
Wray also said the inspector general report on the DOJ and FBI handling of the Clinton-E-Mail probe, saying it was "hard" but "fair," adding that the FBI learned that some "important lessons" and worked actively in the implementation of the necessary changes.
PUTIN DENIES THAT DIRT ON TRUMP CALLS FOR INTERFERENCE-LOAD 'ABSOLUTELY RIDICULOUS'
He did, however, say that it was important to the context of the report and that it focused on a very small number of people to the FBI, an investigation over a period of about 15 months.
When talking about the disgraced FBI Agent Peter Strzok and his anti-Trump texts with colleagues, and lovers, Lisa page, Wray said, he planned to release the "disciplinary process" take its course, without delay, and that he would not respond, "hue and cry."
"I'm not going to scream at decisions on the basis of and scream, and I make decisions based on the process."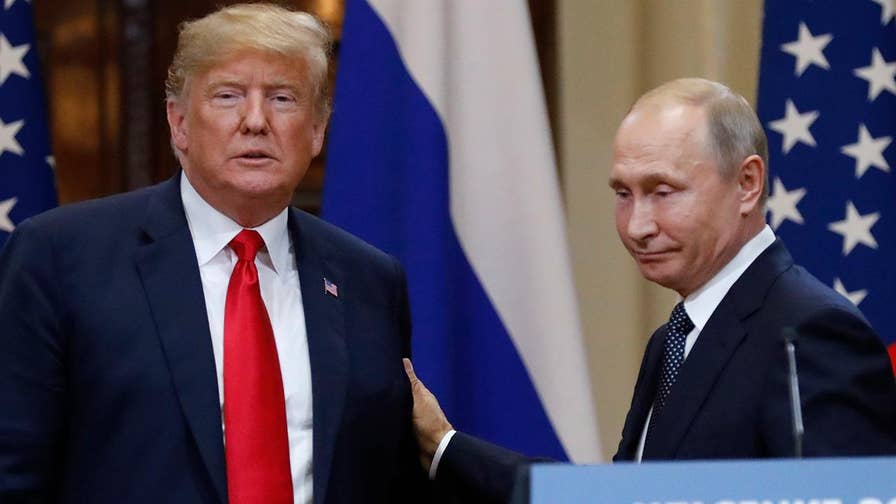 When asked about his relationship with trump, Wray said it was "very professional."
"I'm not trying to weigh in on all of his opinions… I'm not much of a Twitter guy."
When asked if he ever considered resignation over the revealing of sources and methods, Wray said, that in spite of the "low key guy," the people should not error ", which in my spine."
"I'm going to leave it at that," he finished.
Fox News Catherine Herridge in Aspen contributed to this report.

Paulina Dedaj is a writer/ reporter for Fox News. You can follow her on Twitter @PaulinaDedaj.