Nation of Islam leader Louis Farrakhan, shown in 2015.
(REUTERS/Carlos Barria)
A video of the Nation of Islam leader Louis Farrakhan railing against mixed marriages was removed from his official Facebook page Tuesday after The Daily Caller published an article to bring to the attention of the offensive clip.
In the November 2016 video, according to The Daily Caller, Farrakhan said black Americans were "mongrelized" by mixed marriages, which he blamed on "the enemy" in Hollywood.
A Facebook spokeswoman told Fox News the company initially allowed the video to remain posted because it's not clear how Farrakhan was the use of the word "mongrelized." But, she said a second review determined that he was using the word attack.
The video was pulled after some time, The Daily Caller article is published.
TWITTER GIVES FARRAKHAN TAP ON THE FINGERS AFTER THE PLACING OF ANTI-SEMITIC 'SATANIC JEW' VIDEO
According to Facebook's policy regarding hate speech, objectionable content falls into three layers. Tier 1 attacks are "[d]ehumanizing speech or images, including … [r]eference or comparison with animals that are culturally and intellectually, or physically inferior." The pulled Farrakhan video seems to have violated that guideline.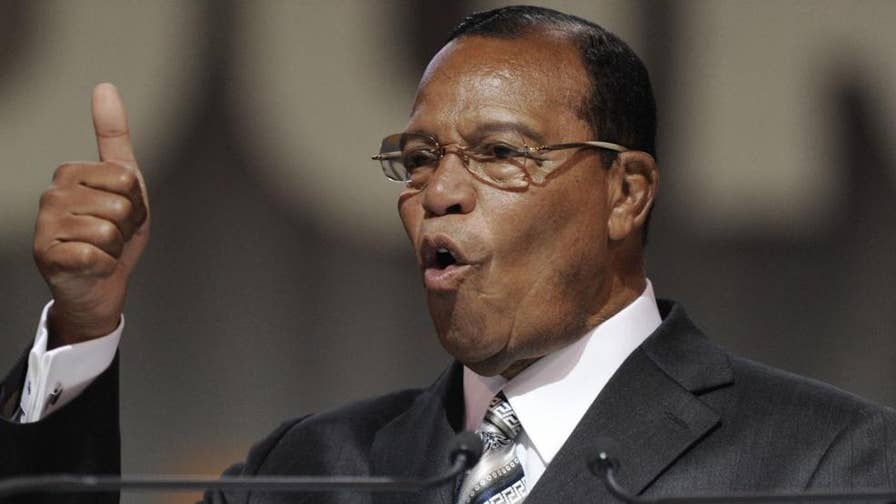 Farrakhan has a history of promoting anti-Jewish conspiracies on social media, with minimal consequences. In other videos continue to be posted on Facebook, he claimed that the Jewish people, that the government of the United States and were using marijuana "feminize" and "kill Black men."
In June, Twitter took Farrakhan is verified status after he posted a video in which he ranted about "the Satanic jews and the Synagogue of Satan."
Major tech companies' policies for dealing with offensive content are examined this week, after Facebook, Apple, YouTube and Spotify removed pages belonging to Infowars host Alex Jones. Facebook also suspended Jones' account for 30 days, citing repeated violations of social norms against hate speech that "attacks or dehumanizes others," according to a statement Monday.
The Associated Press contributed to this report.