close

Video
Judge rules 'extremist' compound suspects are not a threat
A judge set $ 20,000 bond for each defendant after saying prosecutors failed to make clear what are the specific threats to the community.
Three of the five suspects who were arrested in an "extremist Muslim" New Mexico compound earlier this month were in anticipation of the release on Wednesday after a judge earlier their bail of $20,000.
The order release Luke Morton, Subhannah Wahhaj and Hujrah Wahhaj was given by district court judge Sarah Backus, despite the pushback from prosecutors who argued Monday that the children on the compound were trained in the use of firearms and learned tactical skills to kill the teachers, police and justice and other settings that they are considered to be damaged.
Prosecutors pleaded for the suspects to be held pending his trial on child abuse charges, but Backus ruled against the motion, saying the "very high standard of evidence" has not yet been met. Prosecutors had not presented clear and convincing evidence of the potential dangers of the suspects might pose for the community, " she said.
GRUESOME DETAILS RELEASED IN THE INVESTIGATION OF 'EXTREMIST MUSLIM' COMPOUND WHO ALLEGEDLY CARRIED OUT A SCHOOL SHOOTING TRAINING
"From this meager evidence, the court is requested by the state to suspect that these people are dangerous terrorists with a plot against the country or institutions. The court may not surmise, guess or suppose", she said in her written ruling.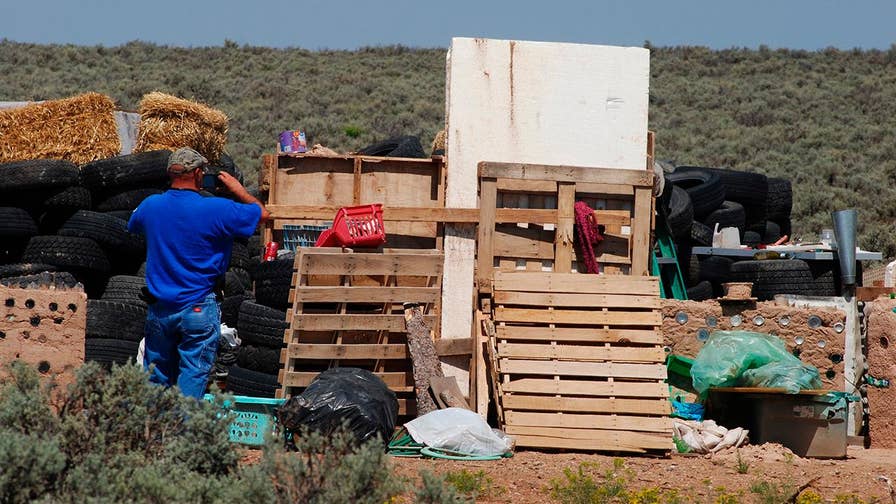 Not included in the expected release is Jany Leveille and Siraj Ibn Wahhaj.
Leveille was transferred to the custody of the US. Citizenship and Immigration Services (USCIS) on Tuesday, according to the Taos County sheriff. And Wahhaj is set to remain in custody because of an outstanding arrest warrant in Georgia a result of allegations that he kidnapped his son from the mother of the boy in December, and fled to New Mexico.
WOMAN ARRESTED ON 'EXTREMIST MUSLIM' NEW MEXICO COMPOUND MOVES TO FEDERAL CUSTODY, SHERIFF SAYS
The defendants are, from left, Jany Leveille, Luke Morton, Siraj Wahhaj and Subbannah Wahhaj were in a court of law in Taos, N. M., for a detention hearing on Monday.
(Roberto E. Rosales/Albuquerque Journal via AP, Pool)
Eleven children were taken into custody during an early-August raid on the compound, located near the Colorado state border. Days later, authorities went back to the site and found the body of a child.
It was not immediately clear whether the remains were Abdul-ghani Wahhaj, the missing son of Siraj Ibn Wahhaj.
As part of the three defendants' release, they were ordered to remain on house arrest and wearing ankle monitors.
Fox News' Matt Richardson and The Associated Press contributed to this report.