'End of conversation about accession of Turkey to undermine European Union'
Photo: AFP
The Turkish minister of EU affairs Omer Celik has said Monday that talk about an end to the Turkish accession process to the statenverband should be seen as an "attack on the European principles".
Celik made the statement a day after German chancellor Angela Merkel said that it is clear that Turkey is not an EU member. Merkel said that she and other EU leaders are going to talk about the end of the stalled accession process.
Her views on Turkish membership are shared by the SPD leader, Martin Schulz, her main opponent in the Bondsdagverkiezingen, 24 september to be held.
"They try a Berlin wall to build with bricks of populism", wrote the Turkish minister Celik on Twitter. According to him, Turkey will "with lifted head to continue, as a European country and a European democracy."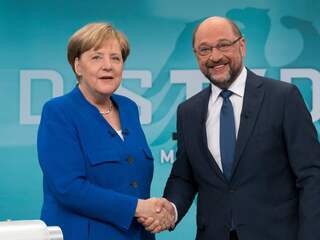 See also:
Merkel sees nothing in any accession of Turkey to EU