connectVideoElisabeth Hasselbeck opens up on her departure from 'FOX & Friends,' new book, Rosie O'donnell's 'crush'
The former 'FOX & Friends' co-host Elisabeth Hasselbeck returns to the round bank to discuss with the writing of her new book 'Point of View' and the 'feeling ' objectified' Rosie O'donnell says she had a crush on her when she co-hosted 'The View.'
Elisabeth Hasselbeck was less than flattered on Rosie O'donnell's admission that she has a "crush" on the former "Fox & Friends" co-host while they are together on The "View."
O'donnell, 57, revealed in a new book (an excerpt Monday) that she had "a small crush" on Hasselbeck, 41, despite their on opposite ends of the political spectrum.
"Not that I wanted to kiss her. I wanted to support, lift, uplift her, as she was the first star striker and I was the captain of the team," O'donnell said in "Ladies Who Punch: The Explosive Story of 'The View.'" "I was going to be Scottie Pippen to her. If I were Jordan, I was going to give her the ball and let her shoot. But it was in no way sexual."
ROSIE O'DONNELL REVEALS SHE HAD A 'CRUSH' ON ELISABETH HASSELBECK
O'donnell also claimed that there are "underlying lesbian tones on both [their] parts" and said of former softball player Hasselbeck, "There are not many, in my life, girls with athletic talent in the area of sports teams, traditionally by men who are not at least a little bit gay."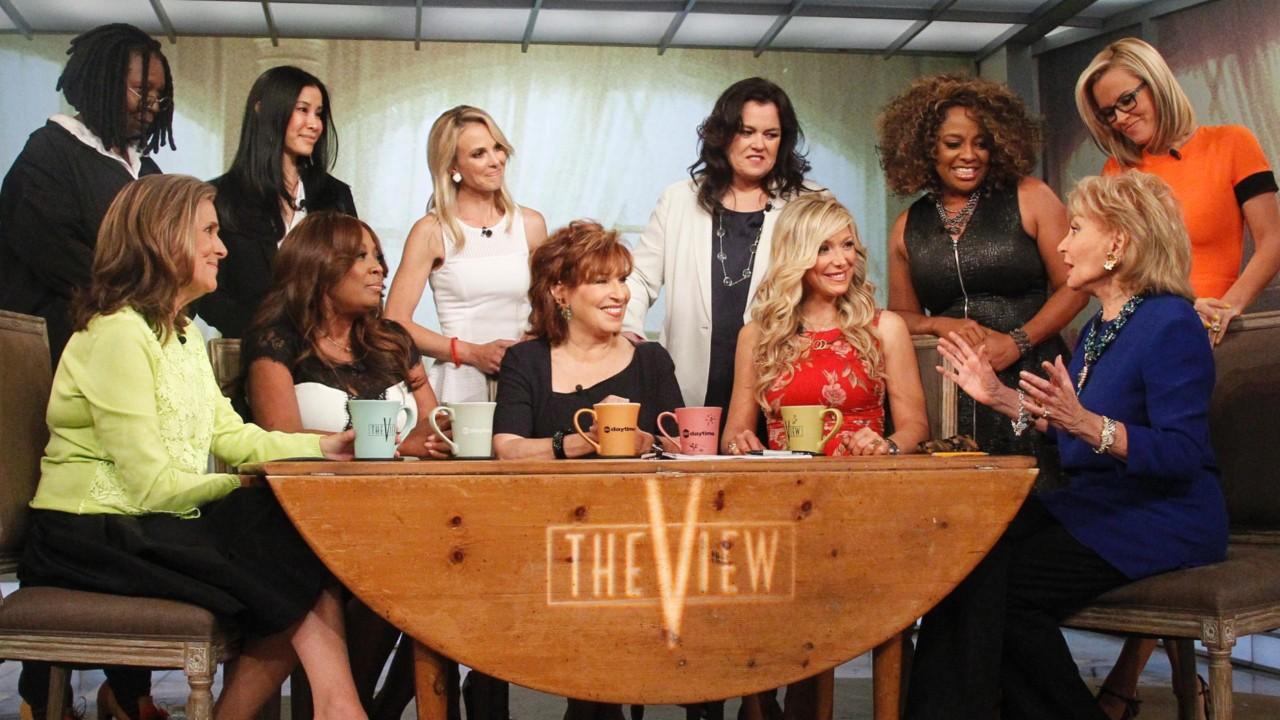 Video
ROSIE O'DONNELL CLAIMS HER FATHER SEXUALLY ABUSED HER
On "Fox & Friends" on Tuesday, Hasselbeck responded to O'donnell's comments, saying they "immediately started praying" after they read and to notice that if a man said the same things about her, "there would be an objectification of women in the workplace."
"So that is worrying and it is wrong. And whether you're a man, or that you're a woman, and you're the objectification of women in the workplace, it is wrong," she said.
FIVE MAJOR BOMBSHELL WE LEARNED ABOUT 'THE VIEW'
Hasselbeck added of O'donnell's softball comments, "I think her casting a stereotype of female athletes and what she said … that all female athletes are a little gay … I would say this directly to her, and I would say," That is an unfair stereotype, and it seems selfish, in a way, and I think that's not true.'"
JENNY MCCARTHY CLAIMS THAT SHE ONCE ASKED TO "ACT REPUBLICAN" ON 'THE VIEW'
"I can do it with the grace of God, because I need grace and I need forgiveness," she said. "So Rosie, I think it is disturbing to read of those things and it was an insult for me, but I forgive her. I totally forgive you, Rosie … I really hope that we can be at peace and that we both our faith in one hand and hold each others hand in the other and still have a relationship in peace."
CLICK HERE FOR THE FOX NEWS APP
The Nashville transplant also said that they tried to contact O'donnell directly, but had an old phone number.