Egypt remains Qatar provisional boycott
Photo: AFP
The Egyptian president Abdel Fattah al-Sisi has said Monday that the boycott of Egypt in Qatar for the time being in force will continue, despite the pressure from the foreign countries to the crisis in the bud.
Al-Sisi said during a conference in Alexandria that "Egypt is behind the boycott will remain standing and will not back away."
According to Egypt supports Qatar, the muslim brotherhood, an organization that by the reign of al-Sisi is seen as a terreurbeweging.
Dialogue
Sheikh Tamin bin Hamad Al Thani, the Emir of Qatar, said last week Friday it is prepared to the dialogue with the Arab countries as the sovereignty of Qatar it is respected. The United States, the United Kingdom and Kuwait insisted earlier in the Arab countries as soon as possible to talk to with Qatar.
The Turkish president Erdogan was Sunday and Monday in Saudi Arabia, Kuwait and Qatar with the aim hope to establish peace between the countries that are in conflict with one another. Turkey is the main ally of Qatar in the conflict, and as a sign of support even more troops were sent. It seems, according to the first messages are not that Erdogan only has made progress.
Saudi Arabia, Egypt, Bahrain, Yemen, the United Arab Emirates and Libya made 5 June known diplomatic ties with Qatar to disconnect it.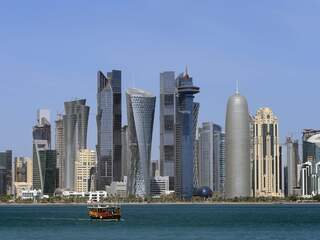 See also:
An overview of the Arab diplomatic crisis with Qatar