Egypt bombards training camps of terrorist groups after the attack
Photo: AFP
Egypt has Friday a series of air strikes on "terrorist training camps". The action applies in retaliation to the bloody attack on coptic christians earlier in the day.
The Egyptisce president Abdul Fattah al-Sisi said he would not hesitate to such camps anywhere. "We should be protecting our people against the evil," said the president during a speech on television.
Sisi says countries that support terrorism should be punished, and calls on the American president Donald Trump to help him. Who condemned the attack in a response. "Wherever the blood of innocents is being shed, humanity runs an injury on," said the American president.
Victims
In the attack were 28 people killed and were 25 people injured. The victims were taken under fire by unknown persons during a bus trip in the direction of the St. Samuel Monastery monastery. That happened in the Egyptian city of al-Minya, about three hundred kilometres south of Cairo.
It was on the bus shot from three cars. It is not yet clear who the perpetrators are. Christians in Egypt are often targets of muslim extremists. At the beginning of april fell in two attacks on churches in the north of the country more than 45 dead.
The attack is not yet claimed. Terreurbeweging Islamic State (IS) was behind earlier attacks on coptic christians.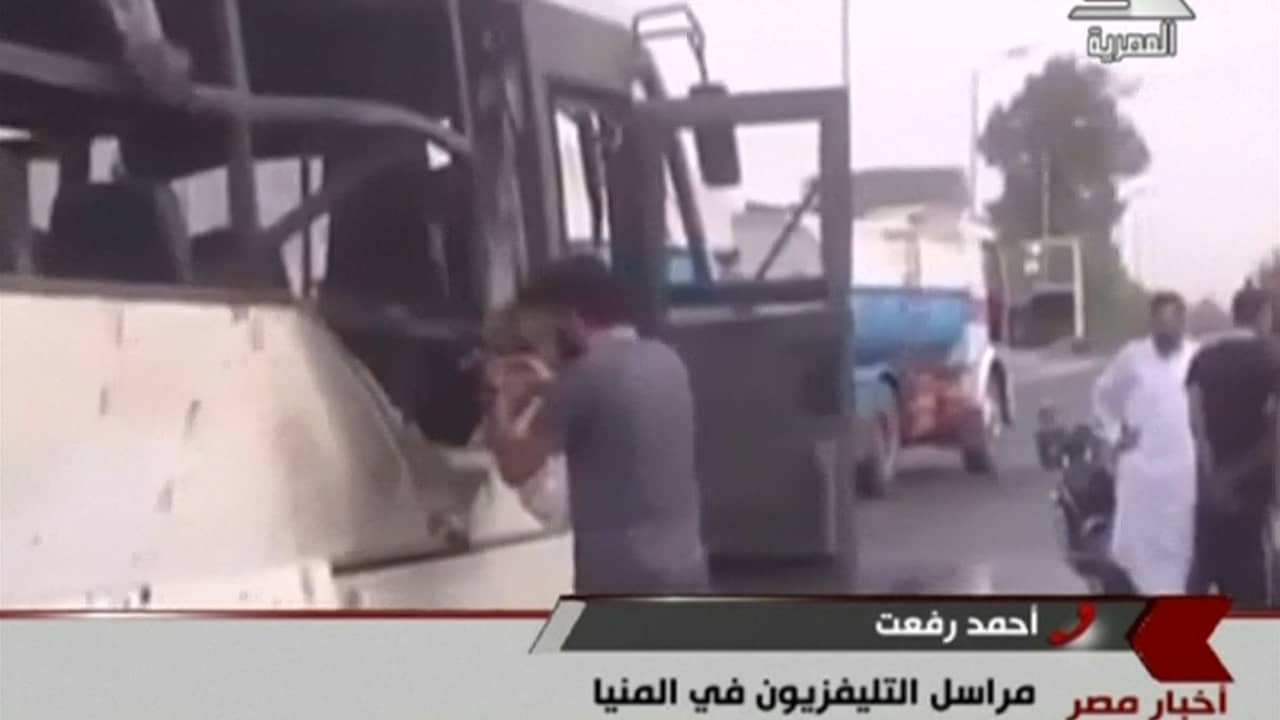 37
Many coptic christians killed in shelling of bus in Egypt