Dutch people don't flock to house after the earthquake in Kos
Photo: AFP
Dutch tourists on Kos seem to be last weekend, not massively to be teruggevlogen to the Netherlands.
Travel agencies report Monday that only a fraction of the Dutch on the Greek island by the earthquake early home went.
On the island are thousands of Dutch people who had booked through Corendon, TUI/Scratch and Thomas Cook/Neckermann. None of these organizations reported a large outflow of tourists. It comes by a tour operator to a few dozens of people last weekend, earlier than planned, by plane and returned home.
An earthquake with the strength of 6.5 struck in the night from Thursday to Friday, the area between the Turkish coast and the Greek island of Kos. Later there was an aftershock of 4.4. The quakes were located some people are of the convulsions on the body, but most vacationers would have decided to stay.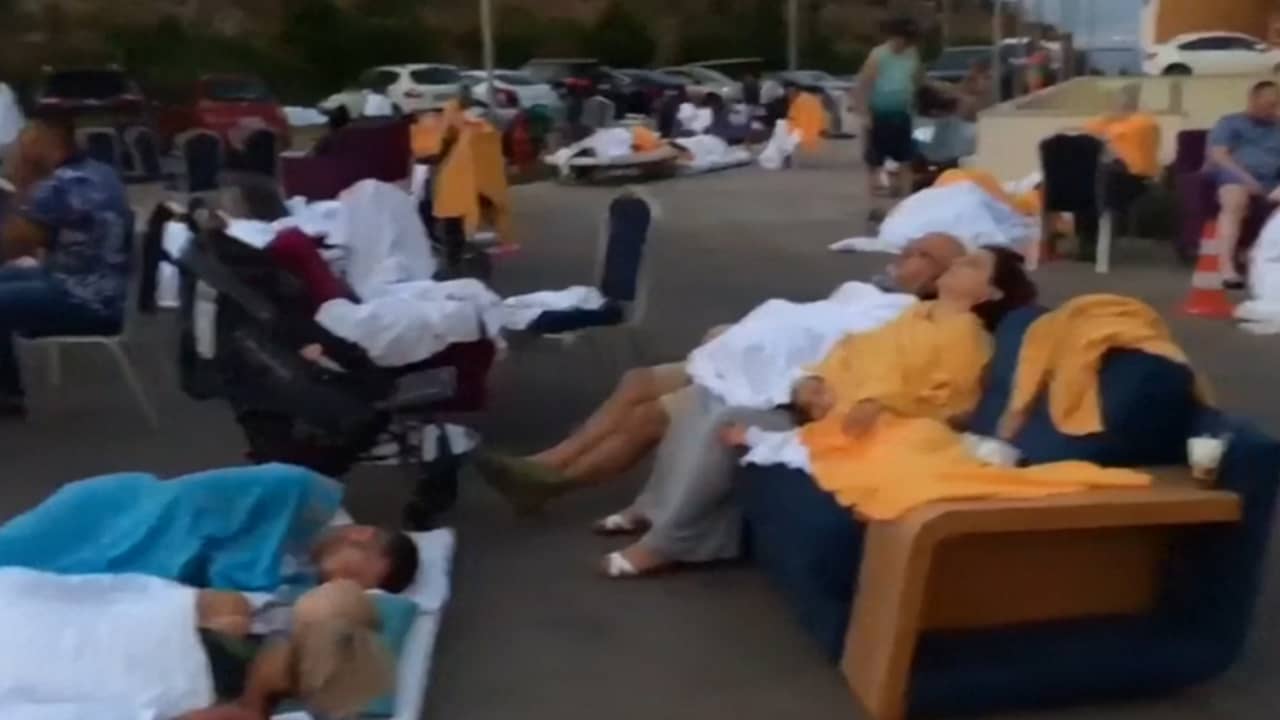 39
Tourists Bodrum and Kos to sleep on the street after earthquake