Football
Dussuyer will leave as coach of Ivory coast
Michel Dussuyer is Sunday left as coach of the Ivory coast. The 57-year-old Frenchman leave as a result of the poor results in the Africa Cup this month.
Ivory coast was already in the group stage turned off. 'Les Éléphants' ended in Gabon with two points as the third in group C, behind group winners DR Congo and Morocco.
The team of Dussuyer continued against Togo (0-0) and DR Congo (2-2) put on a tie and went into the last team contest down against Morocco (1-0).
Dussuyer was since 2015 the national coach of the Ivory coast, which he won last year's Africa Cup.
"We want to thank him for his dedication and professionalism in the last eighteen months. We will soon consider the follow-up of Dussuyer," said the Ivorian bond in a statement.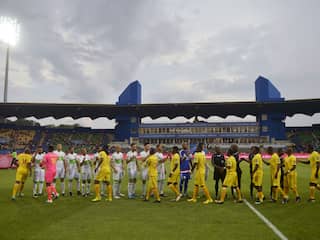 See also:
Summary: Results and program in the Africa Cup of