Skiing
Downhill for men on the world cup skiing canceled due to dense fog
The descent for men at the world championships of skiing in Sankt Moritz is Saturday cancelled. It is foggy on the sneeuwpiste.
The organization introduced the start of the most publicized showdown a number of times in the hope that the low cloud would go up, but that didn't happen.
The fog hung mainly on the middle part of the 2.7-kilometre-long piste in the Swiss ski resort.
The Austrian olympic champion Matthias Mayer would be Saturday as the first to go down. The world champion of two years ago, the Swiss Patrick Küng. He was tenth on the starting list.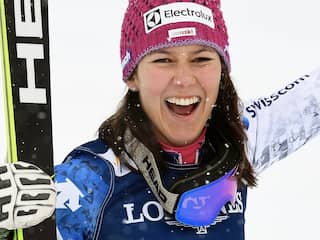 See also:
Swiss Holdener wins gold in combined at world cup skiing