DMX released on bail
Photo: Getty images
DMX is again a free man after paying a deposit of half a million dollars. The rapper had himself this week reported to the police after he was accused of the evasion of 1.7 million dollars (1.5 million euros) in income tax.
That reports TMZ.
A spokesman of the Us Public Prosecutor's office told the website that the rapper has declared not to be guilty of the laundry list of fourteen points in the indictment to be called.
The 46-year-old DMX concealed under other income from royalties and a fee that he got for participation in a television show.
The rapper may have been freed, he is obliged to close to home in the vicinity of New York. He is also a strict drug tests is subject and may, now he is on bail is free, no firearms carry.
Reportedly decided by the court during a future session, or DMX to give permission to act outside the New York area.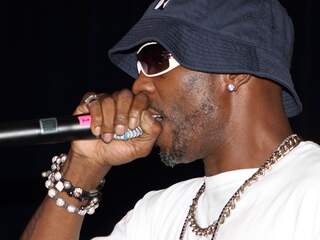 See also:
Rapper DMX sued for tax evasion