Football
Diks back at Vitesse, ADO and Go Ahead to trade Marengo and Wolters
Photo: Vitesse
Vitesse hires Kevin Diks the rest of the season from Fiorentina. The right back was last summer, sold to the Italian club. ADO Den Haag and Go Ahead Eagles trade Ludcinio Marengo and Randy Wolters.
Diks came the past few months cannot go further than two short games, to score at Fiorentina. "The move to Fiorentina was great," says the 20-year-old Diks nevertheless, on the website of Vitesse.
"Suddenly you come into a different culture. Defending in Italy is really seen as a profession. I have as a footballer and as a man, learned so much in the past half year."
"The return to Vitesse feels at this moment as the right step," says Diks, who have until mid-2021 is fixed in Italy. "Vitesse feels like coming home where my heart is. I never forget where I come from."
Vitesse took earlier this season all of Ricky van Wolfswinkel, Adnane Tighadouini and Alexander Büttner back to Arnhem.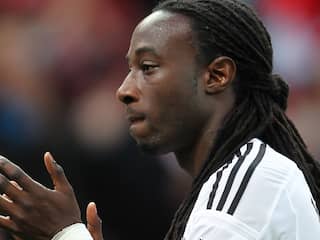 See also:
Overview: The major transfers on Deadline Day
Marengo
Marengo is by ADO Den Haag until the end of this season to be rented to Go Ahead Eagles. Wolters moves in the opposite direction. He is by the Deventenaren until the end of this year on loan to ADO.
Marengo came in the summer of 2015 for ADO, that he took over FC Volendam. The 25-year-old vleugelaanvaller played a half-season to 37 matches played, in which he twice scored.
Go Ahead took Wolters in mid-2015 on VVV-Venlo. The 26-year-old winger made five goals in 49 matches played for the River club. Previously he was under contract with FC Utrecht, FC Emmen and FC Den Bosch.