in the vicinity

Video
Nunes: declassify Russia documents before the election
Rep. Devin Nunes speaks on "Sunday Morning Futures" on trade with China and the need for transparency in the Russia investigation.
House Intelligence Committee Chairman Devin Nunes said on Sunday that the transcripts and documents from witnesses out of the chamber is now completed, Russia investigation must be made public before the November midterm elections.
"We believe that the statements we have, I think, almost 70 people to be released, and they need to be published, I think, given the choice," Nunes, R-Calif., said in an interview on "Fox News Sunday."
Nunes added: "I expect that those of our Committee, to the American public in the next few weeks."
Read more…
Anyone who has been charged by Müller in the Russia probe so far?

New Strzok-page texts reveal the other were leaking like crazy" in the run-up to Trump-Russia-probe

12 house Republicans call on trump to declassify Russia probe FISA documents
Nunes' echoed the comments of his colleague, Trey Gowdy, R-S. C., who told The hill on Wednesday that it "would be beneficial to see for the public," the documents in question.
"There are no national security implications," Gowdy added. "There are no sources and methods."
The calls of the two GOP legislators came after the Democrats asked in the house again and again, for the documents made available to the public.
"The majority have said they support, so that these transcripts public," the Committee's top Democrat, Rep. Adam Schiff, D-Calif., this was announced last March. "We are put to the test, whether or not they really do this."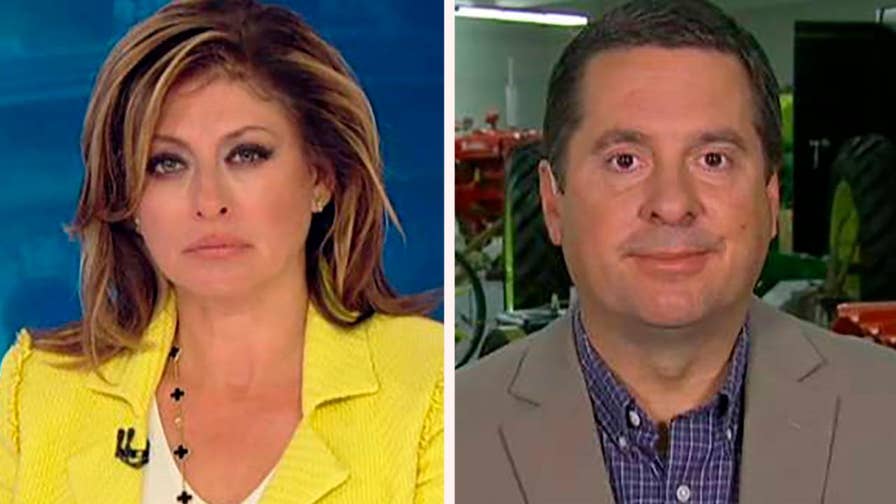 Some GOP lawmakers have signaled concern that the interview might affect transcripts public to force their ability to get the witnesses to testify in future investigations.
Nunes, who said that "70 or 80 percent," the statements are not classified, said he thought President Trump had no choice but to let go of the rest.
"I think he has said no choice," Nunes. "If the President the American people want to really understand how broad and invasive of this investigation was to many Americans and how unfair it was, he has no choice but to declassify."
Fox News' Chris Wallace contributed to this report.