Derk Bolt returns to Columbia for the episode without a trace
In the first episode of the new season of without a trace, reverse Derk Bolt and cameraman Eugenio Follender for the first time since their abduction back to Colombia to find their reportage.
Last June, made a Bolt, and Follender in the border area with Venezuela, a report for Daisy, a girl in 1990, as a baby of three months was adopted by a Dutch couple and was looking for her biological mother.
During the search were the two tv producers kidnapped by members of the guerilla movement ELN. To get out of the hands of the Colombian army to remain, the names of the guerillas, two men on a grueling journey through the jungle.
With the help of several humanitarian organisations were the two a week later released.
A month after their release, turned Bolt, and Follender back to the country, in a safe area to continue the quest to filming. Monday, september 11th, is the complete story of Margriet to see in without a trace.
At the end of August, it was announced that the presenter is a book going to write about the kidnapping. The book, entitled Kidnapped, is in november.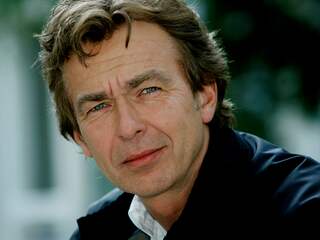 See also:
'Without a trace-journalists Derk Bolt and Eugenio Follender released'