Dementia remains the number one cause of death
Dementia was also last year, the main cause of death, with more than 15,000 cases. In men there was even an increase of 11 percent.
It reports the Central Bureau for Statistics, which only examine the facts and not the causes. But it is clear that people age, making dementia more often the chance to strike.
The total number of deaths amounted to last year in the Netherlands over 149,000. After dementia was mainly due to lung cancer, strokes, heart failure, COPD, colon cancer, acute infarctions, fall, breast cancer and pneumonia. There died around 3.300 people by a fall, 16 percent more than in 2015.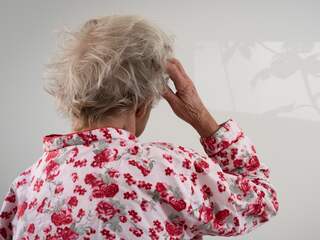 See also:
Dementia in 2040 is expected to be the main cause of death